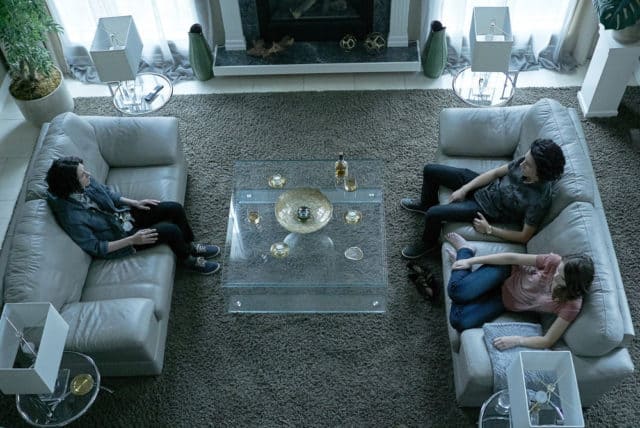 Last week's premiere of Channel Zero: No-End House helped to redefine what horror can be on television with one of best debut episodes of the year. The episode ended with an intriguing setup for the rest of the season, so let's take a look at this week's new episode, "Nice Neighborhood."
It was necessary in the premiere to focus almost exclusively on Amy Forsyth's Margot, but "Nice Neighborhood" spreads the love out a bit more by letting us spend more time with the rest of the cast of No-End House. Forsyth is just as great here as she was in "This Isn't Real," but the strength of the performances on this show is much more obvious here. John Carroll Lynch always delivers, and his appearance in No-End House is absolutely no exception. His character plays completely into the story that's being told, and the story itself is bolstered by his (and, frankly, the rest of the cast's) presence.
Speaking of the story, one of the things that I really like about No-End House is how bold it is with its structure and progression. This is a series that isn't afraid of confusing its audience and taking them on a journey, and it doesn't shy away from playing the long game (at least, as long of a game as six episodes will allow). That's not to say that the audience needs a certain amount of intelligence to understand it or anything as unnecessarily presumptuous as that, but it does lend itself well to more thought than more mindless series might.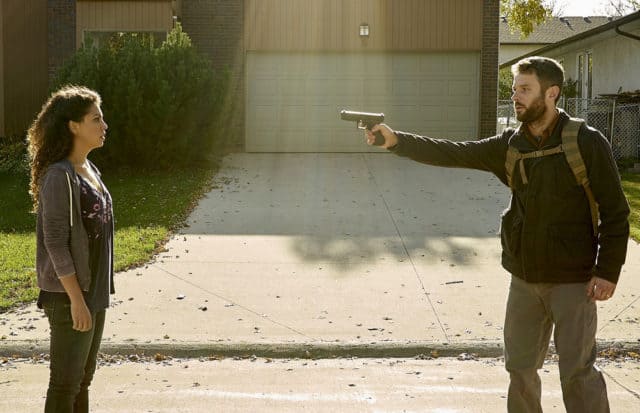 One of the biggest strengths of No-End House, and "Nice Neighborhood" in general, is its commitment to an unyielding sense of dread. Every step of the way for these characters leaves the audience more and more worried about what could happen, and that tension is never relieved during the episode. It's clear that these characters are going to have to go through a lot before they reach the end of their journey with the No-End House, and it's going to be interesting to see at what point that dread finally reaches a peak.
As beautiful as the first season of the show was, No-End House has really upped the game even further than before. Almost every shot of this season so far, including in "Nice Neighborhood" is a visual delight, and it really speaks to the competency of both the director and the cinematographer. A lot of the beauty is evocative of what could have been seen a few years ago on Hannibal (a series that Channel Zero creator Nick Antosca also worked on, coincidentally), and it helps set the series apart from so many other horror series on television. The frights are here, sure, but Channel Zero is simply more elegant in its presentation of horror than just about anything else out there.
"Nice Neighborhood" was a very strong follow-up to No-End House's premiere. The progression of the story is slow at times, but it fits perfectly with the nature of that story that it's trying to tell. I'm all-in on this season, and I'm so excited to see the way that things continue as our characters try to finally reach the end of the No-End House.
Are you enjoying Channel Zero: No-End House as much as I am? Comment below with your thoughts!
Photo Credit: Allen Fraser/Syfy