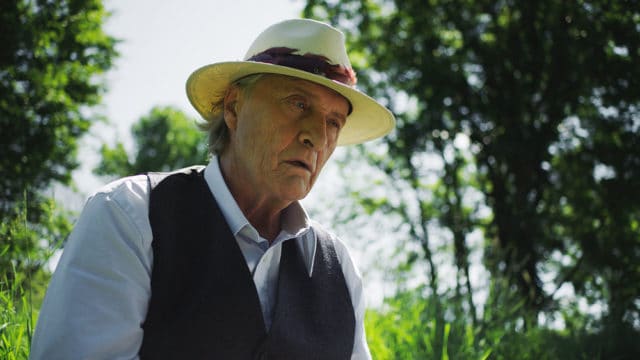 While it wasn't absolutely perfect, the premiere episode of Channel Zero: Butcher's Block still managed to be my favorite setup episode of a season so far, and the mystery that began in the first hour is proving to be the creepiest and most interesting yet. The introduction to Arkasha Stevenson's vision, which is easily the most unique we've seen in Channel Zero's short history.
Let's take a look at this week's episode of Channel Zero: Butcher's Block, "Father Time."
The episode opens with what is possibly the most dream-like and stylized sequence that the show has seen so far, and it succeeds in being the scene that's made me more uncomfortable than anything else Channel Zero has ever offered. This series works best when it taps into its own brand of unique horror, and the commercial-like presentation of the opening of "Father Time" is just another way that the series is able to explore that brand.
If the first episode of Butcher's Block was about setting up the season, "Father Time" is about explaining that setup. Much of the episode is spent revealing backstory about different elements of the story, primarily the Peach family and Alice and Zoe's mother. The actual narrative of the story feels much more fleshed out than those that Channel Zero typically features, and a large reason for that may be due to the expansion and alteration to the creepypasta on which Butcher's Block is based. This story is presented and structured in a much more original way than either Candle Cove or No-End House were, and that originality works very nicely for this series.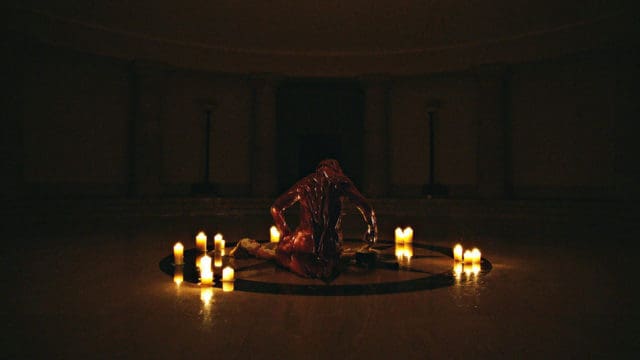 Visually, Butcher's Block continues to impress. Channel Zero has always been a series concerned with unsettling set pieces, "creature" designs, and presentation, but Butcher's Block has taken that to a completely new level. Almost every single scene leaves the viewer with an uncomfortable feeling, and the horror presented is much more open and demonstrable than ever before. It's a cool turn for a series that tends to play with a viewer's mind and emotion, and it's a sign that the show won't resort to being confined to any single style or structure.
The acting in "Father Time" is much stronger than it appeared in the premiere, and line delivery has definitely improved. It was such a weird knock on the series in the first episode (and something that's never been an issue before), so it's great that things have fallen into more of a rhythm here.
Another really cool aspect of Butcher's Block is the music. The series has always featured a great score, but this season's soundtrack feels much more unique than ever before. That uniqueness pairs perfectly with the season's structure and presentation, and it works so well as a whole.
"Father Time," while completely playing off the setup of the first episode, is much stronger than the premiere, and it perfectly establishes Butcher's Block as the most unique and intriguing season from the very start. Channel Zero has delivered the best horror on television since its beginning, but something about Butcher's Block is just so much more. This is an incredibly strong start to a season, and I can't wait to see where the story goes from here.
What did you think of "Father Time?" Are you enjoying the new season of Channel Zero? Let us know your thoughts in the comments down below!
Photo Credit: Syfy