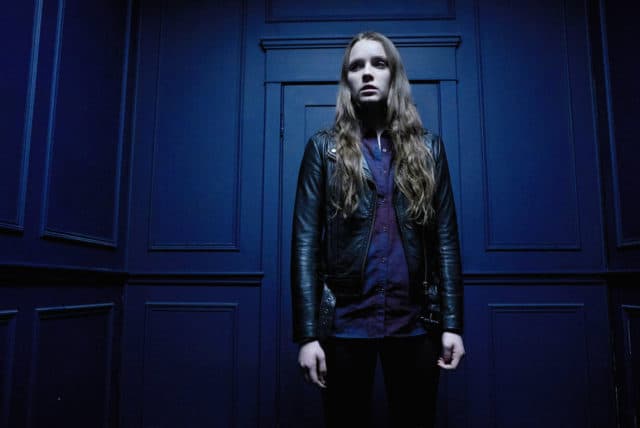 Without a doubt, one of the best new shows of 2016 was Channel Zero. The anthology series defied any expectation that I could have possibly had, and the debut season, Candle Cove, proved to be the single best horror story that television has, perhaps, ever seen. Series creator Nick Antosca did the unimaginable and took a relatively unknown creepypasta (a fictional urban legend-esque story emerging from internet culture) and crafted a pretty incredible exploration of grief, trauma, and memory that was quite unlike any presentation of those themes that I've ever seen before.
Tonight, Channel Zero returns with an adaptation of a new story: No-End House. The creepypasta basis of the second season offers much more potential and traditional horror than Candle Cove did (and we saw how incredible that turned out), so to say that I've been excited about this year's tale would be a massive understatement.
Another cool aspect of Channel Zero is its use of a single director for an entire season, something that allows for more stylistic consistency than most other series on television. Candle Cove's Craig William Macneill proved that the formula could be extremely successful, and No-End House is upping the ante even more by selecting Steven Piet, the massively underrated director of 2015's Uncle John, to guide the narrative. All of the pieces were put in place for a successful sophomore experience, and the season premiere, "This Isn't Real," doesn't at all disappoint.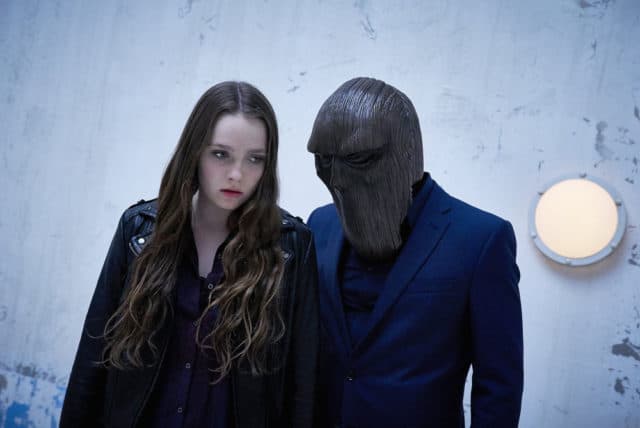 I want to start off by saying that "This Isn't Real" is exactly as unnerving and terrifying as Candle Cove was a year ago. The story of No-End House, as I mentioned before, lends itself to a much more traditional brand of horror than that of Candle Cove, but it treads that branch without sacrificing the very personal nature of the storytelling that Channel Zero established in its first outing. The credit for the success of the story falls equally between the writing and directing, and Antosca and Piet prove to be a match made in heaven here. There are moments where I questioned whether or not this story can sustain itself for a full season, but I have enough faith in the creators (and the low episode count) that it won't drag beyond its limits.
The acting in No-End House is even better than in Candle Cove, but it may be more because of the situation than the actual performances. Much of the tension and character development in Candle Cove was internalized because of the nature of the story, and performances were much more solitary than they are here. At least for now, No-End House allows for a lot more human interaction, and that interaction lends itself to more traditional growth and development. It's neither a positive nor a negative in relation to the first season, but it is a noticeable difference in the nature of the performances. Even with that said, Amy Forsyth in particular deserves a ton of credit for what she's able to accomplish in a single episode. Margot, Forsyth's character and the protagonist, is already a fully-realized character by the end of "This Isn't Real," and this characterization is going to help audiences connect to the story in a much purer way than would be possible with a lesser actress.
One of my favorite things about the first season of Channel Zero was how beautifully shot it was, and that holds true even more this year. While watching the episode, there were multiple times that I had to pause just so I could absorb everything about a particular shot (in particular, the shot that introduces the title card is, maybe, one of my favorites from any television show ever). The use of color to express emotion and themes on this series is above anything else on television, and it blurs the line between entertainment and pure, unabashed art even further. Isaac Bauman (the cinematographer for No-End House) absolutely delivers at every step of the way, and these visuals make me even more excited about what's coming up in the rest of the season.
The design of No-End House is incredible (something that was already evident from the season's many teasers that hyped up the premiere), and it does a great job of bolstering the horror. The fantastic design, however, isn't limited to the sets and characters (such as in the photo above), as great as they may be. Both the sound design and editing of "This Isn't Real" increase the overall feeling of uneasiness and terror. I noticed a lot of quick cuts at times (mostly near the beginning) that could feel cheap on numerous other shows, but Channel Zero makes them work in an absolutely effective way.
"This Isn't Real" is an incredible introduction to a new story that I can't wait to spend a season with, and it lived up to all the hype that Channel Zero's astounding first season brought to it. With acting that's better than ever, gorgeous cinematography, and some of the best design in television history, No-End House is shaping up to be something incredible special. I'm all-in for this adventure.
What did you think of the premiere of Channel Zero: No-End House? The season airs every Wednesday at 10/9c on Syfy, so be sure to check out how the story continues!
Photo Credit: Allen Fraser/Syfy
Channel Zero: No-End House Episode 1 Review: "This Isn't Real"
Summary
"This Isn't Real" introduces the world to the No-End House in the most successful way possible, paving the way for an entertaining and terrifying season.