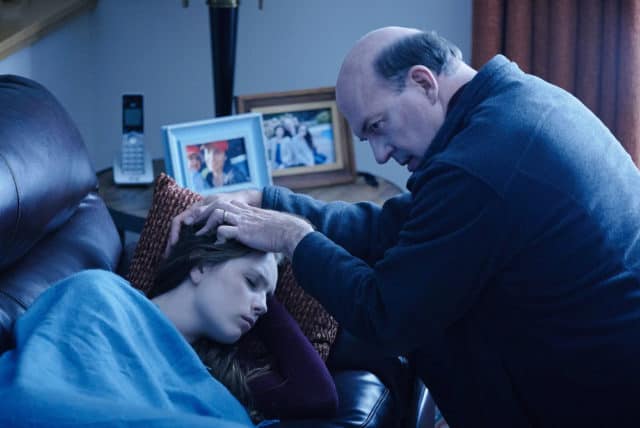 Channel Zero has really set itself apart this season with No-End House, and the presentation has been among the best ever shown on television. We're in the home stretch of the story, so let's take a look at the penultimate episode of the season, "The Damage."
After the events of last week's episode, Margot and Jules are finally back in the real world. It's interesting to watch these scenes and try to see differences in the visuals between here and inside the No-End House. It's not incredibly apparent that there are differences, but it seems as if (and I could be wrong) the coloring is slightly off here, giving a really cool feeling of something being not quite right with the world. It easily could be a placebo effect based off what we've seen and what we know, but if that's true, it's incredibly how a series is able to affect your perception in this small way.
John Carroll Lynch has been delivering a fantastic performance all season, but "The Damage" really is his time to shine. Taking the Father out of his element and having him explore and thrive in the real world is a great shift in the character that is fun to watch, and Lynch absolutely delivers. The rest of the cast, once again, continues to give it their all, and Aisha Dee has one of my favorite performances of the season as Jules in this episode.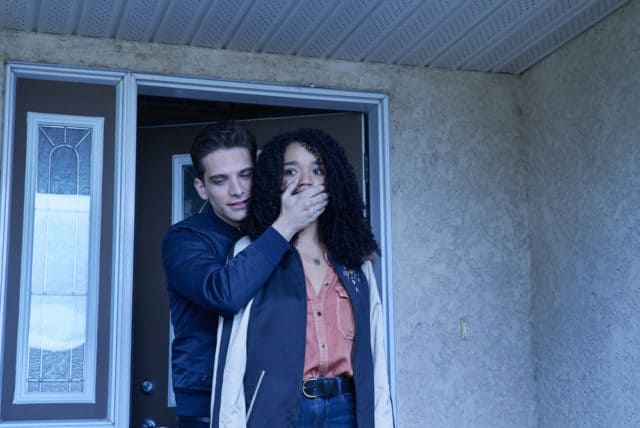 Channel Zero's greatest strength has always been the way that it makes a viewer feel incredibly uneasy, and "The Damage" is no exception. There isn't a single moment in this episode that didn't have me on the edge of my seat, and the unnerving expectation of what could come next kept me as engaged as ever. So much of this vibe comes from the cinematography and direction, and I can't give Isaac Bauman and Steven Piet enough praise for the work they've done this season. The production value of Channel Zero is top-notch, and No-End House has managed to become even greater than Candle Cove was a year ago.
The final portion of the episode does a great job of setting up a final confrontation for the finale while ending on a cliffhanger that makes you wonder just how things can get to a simple conclusion. With all that we've seen so far, though, I'm completely sold on what this season is trying to do, and I can't wait for one final visit to the No-End House.
What did you think of "Home?" What are your expectations for the finale of No-End House? Let us know your thoughts in the comments down below!
Photo Credit: Allen Fraser/Syfy