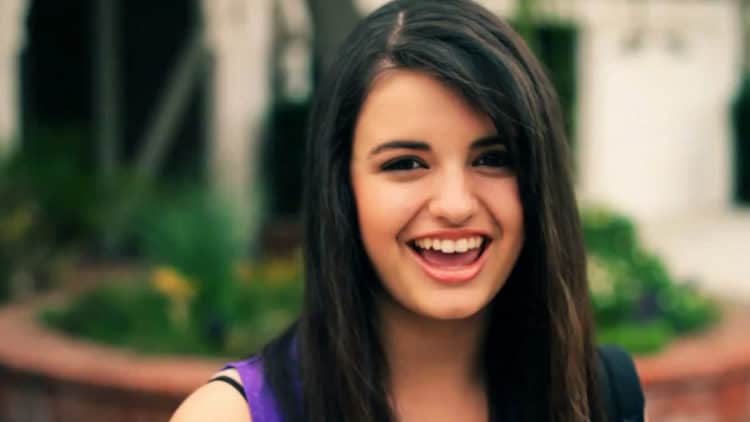 Life as a celebrity can be quite awarding. The riches and glamour associated with global fame are enviable, and for many people are the primary draw towards careers in the entertainment industry (alongside other businesses, such as politics). However, there are a few downsides. Being constantly trailed by paparazzi and other members of the press is draining. Famous people also must maintain their images vigilantly — and sometimes will even hire consultants to ensure that they are viewed properly by the general public. Though celebrities generally experience good press and have positive experiences with fans, their central position in the public eye can attract the wrong kind of attention. Heckling and insults are a part of a celebrity's daily life; haters are everywhere.
The worst possible people that a celebrity could encounter can be very dangerous. For the smallest misstep or the most innocent opinion, a famous person might even be the target of a death threat. These threats are usually highly-publicized, often involve police, and sometimes even result in criminal charges and arrests. But who would receive these kinds of threats? Well, read on to find out about twenty celebrities who have received death threats — some of the names on this list might surprise you.
Jesse James
Jesse James might share a name with a famous historical criminal, but he isn't exactly a bank robber. Though he has been involved in various civil matters surrounding his motorcycle and car customization business, the Monster Garage host has never been one to commit a violent crime. However, that didn't stop his ex-wife — adult entertainment star Janine Lindemulder — from threatening to kill him a few times in their tumultuous marriage. James and Lindemulder underwent a custody battle for their daughter Sunny back in 2010. Lindemulder filed for a change of custody on the basis of Jesse James' affair with Michelle McGee and subsequent divorce from actress Sandra Bullock. It is unclear whether James used her prior death threats against her in court, but he was awarded sole physical custody of his daughter at the end of the custodial case.
Selena Gomez
This Disney alumna has had a celebrated career in acting and singing, and has won several awards for her work. Plus, she has released her own clothing and handbag lines that have achieved moderate success. One of her biggest claims to fame is her on-again, off-again relationship with musician Justin Bieber. Much to the chagrin of thousands of Beliebers, Selena started dating the famous artist back in 2010. They kept their relationship under wraps for a long time, but photos were eventually released of the pair acting quite intimate during a Hawaii rendezvous. Bieber's fans can be ravenous — immediately following the posting of these photos, several Beliebers sent Gomez some particularly nasty messages. For example, one read "Selena Gomez is dangerously close to a long, slow painful death". Despite these threats, the pair continued in their cyclical relationship until they officially broke it off in 2014.
Chris Brown
Nobody ever said that this entertainer was innocent. Ever since his guilty plea to a charge of felony assault against his ex Rihanna, the singer's name has had a generally-negative vibe to it. Chris Brown committed this crime in 2009, and has had many more run-ins with the law since then. Perhaps it is not surprising that Brown has received a few death threats in his time. The most recent was back in 2013, when someone called his lawyer's office threatening to kill Chris. The Los Angeles Police Department immediately opened an investigation, attempting to locate the perpetrator of the threats. Whether they made any arrests is not known.
Kim Kardashian
The famous socialite, actress, and model quickly rose to prominence in the American media. She has had a solid career in the entertainment industry — eventually leading to her 2014 marriage to rapper Kanye West. Plus, she is a talented businesswoman, and has found success with several Kardashian-branded beauty products. She is also not afraid to make her opinions on global politics known. Shortly following a tweet she made in 2012 that supported Israel, dozens of people sent their own messages with a distinctly anti-Semitic and hostile tone. Some of these messages even told Kim to kill herself. The threats and hostility eventually led Kim Kardashian to take down the tweet — and we can't blame her. Most people would rather remove a post than experience threats on their life.
Madonna
The Queen of Pop, talented actress, and savvy businesswoman has found success in many fields. Her music is legendary, especially notable for its controversial lyrical content and groundbreaking themes. She is a strong woman, and she makes it known in her songs and music videos. Her bold character may be why she received death threats from the Russian mafia during her European tour in 2006. Although the reasoning behind the threats was not clear, they were enough to keep the artist locked up in her hotel room. She only ventured out to play her sold-out concerts — which is truly a commitment that any Madonna fan should not overlook.
Donald Trump
Television personality, billionaire businessman, and President Donald Trump has likely received his fair share of death threats during his time. He is an incredibly unpopular politician, has been accused of sexual harassment, and may even have an unhealthy interest in his daughter, Ivanka. Threatening the life of a President of the United States is a felony — which almost landed actor Johnny Depp in some hot water last year. During his screening of The Libertine, he asked if Donald Trump could be brought to the stage. In response to the jeers that followed this comment, he said "You misunderstand. When was the last time an actor assassinated a president?" The Secret Service never took further action on these comments, thankfully. For someone in an influential position like Johnny Depp, a criminal charge would have been devastating.
David Letterman
This famous nighttime talk show host retired a little over two years ago — and only a short while before Donald Trump announced his presidential candidacy. Letterman lamented his retirement after this, knowing that it would be a goldmine of jokes for his show. The Late Show never avoided controversial topics, as David Letterman would poke fun at anything under the sun (well, moon). However, one joke about Ilyas Kashmiri — an al-Qaeda leader that was killed in a drone strike — brought David Letterman into the crosshairs of an angry jihadist website. The message posted, according to SITE Intelligence Group (a company that tracks white supremacist and jihadist online activity) called Letterman a "lowly Jew", calling for someone to "cut [his] tongue" and "shut it forever". The kicker is, David Letterman isn't even Jewish. Perhaps the jihadists should work on their fact-checking before issuing any more threats.
Ellen Page
Canadian actress Ellen Page is one of the best actresses of our time. She has played many roles in television and movies, receiving many nominations for awards — as well as winning a few. She is not someone you might expect to be the target of a death threat, as she has a pretty clean past and doesn't step on many toes. But some people are just crazy. One Instagram user — whose identity is still unknown — posted several messages to their account detailing how they would kidnap and kill Ellen. They also stated that they would post pictures of her dead body on Instagram, evidence that she had died by their own hands. The Los Angeles Police Department opened an investigation after these threats came to light, but never made any arrests associated with the case.
Barack Obama
Barack Obama, the first African-American President of the United States, is responsible for passing much of the legislation that continues to shape modern-day America. He had a lot of fans — and a lot of haters. During his term in office, he received at least fifteen serious threats against his life from various individuals and groups. One man, Alex Hernandez of Worcester, Massachusetts, was sentenced to over three years in prison for making threats against Obama's life. Interestingly enough, he did not receive this judgement (which will run concurrent with a previous drug-and-firearms conviction) until 2017. He had been under investigation since 2015, ever since he admitted that he wanted to become a holy warrior, falsify documents, and eventually flee the country after assassinating the President.
Michael Vick
Before his arrest and subsequent conviction in conjunction with an illegal dog fighting ring, Vick had a legendary career in the National Football League. During his time with the Atlanta Falcons, he transformed the game with his rushing abilities, playing in three Pro Bowls. He holds a couple of records relating to his rushing skills as well. Despite his football expertise, he has had serious trouble getting past his image as an animal abuser after his 2007 arrest. Six years after his conviction, and four after he completed his sentence, Vick was still receiving death threats on the basis of his prior actions. These threats were serious enough that he ended up cancelling several book signings due to fear for his life, and the lives of his children and spouse.
Halle Berry
This illustrious actress is one of the best of our time. She won an Academy Award for Best Actress for her work in Monster's Ball. To this day, she remains the only black woman to receive this recognition. Her acting career only improved as time went on, scoring her several roles in major blockbusters out of Hollywood (including the X-Men series and the Bond film Die Another Day). Her fame has brought the attention of some dangerous individuals, however. She even tried to leave the country upon learning that a man convicted of stalking her was released from jail. Plus, Robert Hoskins had escaped around the same time from a mental institution. This individual had threatened Berry's life in the past, saying that he would "slit her throat" if he had the chance. Halle Berry's request to leave the country with her daughter Nahla was blocked by the judge in charge of the case. The father of Nahla, Gabriel Aubry, fought tooth and nail to keep them in the country. Berry's fear for her life was not ruled sufficient cause to take Nahla from her father for the foreseeable future.
Piers Morgan
Hailing from Sussex, Piers Morgan is a journalist and television personality known best for his judging roles on America's Got Talent and Britain's Got Talent, as well as his 2008 win of Celebrity Apprentice. Currently, he is working as a presenter on Good Morning Britain, as well as the editorial director of First News (a children's newspaper). Morgan is controversial, having been involved in several feuds and even an alleged phone hacking scheme. However, his most serious feud is probably with the Islamic State. One message he received from a jihadist read, "Your going to be beheaded by ISIS". Morgan's response? All he did was point out that they should have used "you're" rather than "your". Something along those lines is pretty much what we would expect from a Piers Morgan response.
Jon Cryer
Jon Cryer is an accomplished actor who also has experiencing in writing, directing, and producing television and movies. He is best known for his role on Two and a Half Men, winning two Primetime Emmy Awards (one in 2009, the other in 2012). Cryer has made appearances in several films and other TV shows, as well as a couple of podcasts. One of his most notable film roles is as Duckie in Pretty in Pink. The actor divorced his wife Sarah Trigger back in 2004. Things seemed to be about as amicable as they could be between the two for quite some time. However, in 2010, Jon Cryer began to fear that Trigger had hired a hitman to take his life. The grounds of this claim are unknown, but it was thoroughly investigated by the FBI. Security on the set of Two and a Half Men was also ramped up during this scare. Nothing ended up happening in the long run. There is no evidence that Sarah Trigger ever hired a hitman to kill her ex-husband. It is possible that if she did hire one, he was scared off by the massive amounts of press and police surrounding his target.
Michael Jackson
The King of Pop had been a sensation since his early days with the Jackson Five. He released many legendary songs, and worked through many controversies and dramatic situations during his long career. However, FBI files requisitioned through a Freedom of Information Act request after Michael Jackson's untimely death in 2009 revealed a past that nobody knew the popstar had. The files brought a situation to light that occurred in 1992. A man, not named in the files, attempted to extort Michael Jackson with death threats. He promised that he would personally kill Michael Jackson — and even would commit mass murder at one of his concerts — if he wasn't paid the money he asked for. The same man threatened mob boss John Gotti and ex-President George H.W. Bush. He eventually pleaded guilty to extortion in 1993, receiving a prison sentence.
Trey Parker & Matt Stone
These two need to be listed together, as they co-created South Park. Known for its controversial nature, the cartoon often pokes fun at sensitive subjects. However, Parker and Stone ended up the subjects of death threats from a radical organization due to their portrayal of the Muslim prophet Muhammad on the show. The holy figure shows up on South Park dressed as a bear — an affront to radical Muslims. After the episode was aired, the jihadist group Revolution Muslim (founded by Jesse Curtis Morton, aka Younus Abdullah Muhammed) began to post on the Internet, encouraging violence against the cartoonists. Two arrests associated with this case were made — the first was in the States in 2010, the other was an extradition from Morocco just ten months later. Both men pleaded guilty and received prison sentences.
Kanye West
Famous rapper, producer, designer, entrepreneur, and subject of multiple Internet memes, Kanye West is one of the most-recognized names in America. In fact, he has won twenty-one Grammy Awards during his reign as one of the best-selling artists of all time. West has been included on prestigious lists in various magazines — including two mentions in Time's 100 Most Influential People list (one in 2005, one in 2015). As has been proven time and again, fame never leads to security. In a single released in January 2016 called "No More Parties in L.A.", West mentions that his life was threatened by his friends. He also entertains the idea that he should purchase a bulletproof car in the interest of self-preservation. Kanye West sometimes borrows stories from other people, but for the most part is lyrically-straightforward. So, a cut and dry lyric like "I had my life threatened by best friends who had selfish intents" leads us to believe that West truly received death threats at some point in 2015.
Anna Gunn
This award-winning actress has played several roles throughout her career. She got her first recurring role on ABC's The Practice, on which she played Assistant District Attorney Jean Ward from 19927 to 2002. She also appeared on Deadwood, Seinfeld, Six Feet Under and several other shows. Her most well-known role, however, is as Skyler White on Breaking Bad. Her character on Breaking Bad was incredibly unpopular with fans — even though it brought her two Emmy wins in 2013 and 2014. However, the story spawned Facebook pages such as "I Hate Skyler White" that received thousands of likes. Certain fans took it a bit too far though. At one point, Gunn received death threats from fans who projected their hate of Skyler onto the actress herself. For example, one post asked, "Could somebody tell me where I can find Anna Gunn so I can kill her?" Who knew that a simple television show could drive people to homicidal rage over a fictional character?
Nicole Scherzinger
Ever since her Pussycat Dolls days, Nicole Scherzinger has found massive amounts of success as a recording artist. She has had two number one singles with the Dolls, and one as a solo artist. Plus, she is a talented actress with a great stage presence — she was even nominated for a Laurence Olivier Award for her work in a revival of the musical Cats. She is also a successful clothing entrepreneur, marketing her own line through online retailer Missguided. During her time as a judge on X Factor, she ended up being the deciding vote in the disqualification of a 14-year-old contestant. Shortly thereafter, the death threats started pouring in. She was so terrified after reading some of these messages that she refused to leave her hotel room for a long time. Some X Factor fans might take their show just a tad bit too seriously.
Rebecca Black
This YouTuber and singer went viral after she released "Friday", an often-derided song sometimes known as the worst ever written. However, her viral fame led to even more success when she released some other songs — especially "Saturday", a collaboration with Dave Days. She continues to post on YouTube to this day. After the release of her most famous song, some listeners decided that Rebecca Black was such a terrible singer that she deserved to die. One threat came by phone, and the other by e-mail. Both boiled down to "if you don't take your music down, I will kill you". The Black family reported the threats to the Anaheim police, who put the young sensation under police protection. No information is available on whether any arrests were made.
Taylor Swift
Taylor Swift is one of the most prestigious musicians of our time. Known for her songs about her personal life, she has gained widespread global recognition — including ten Grammy Awards. Plus, Time magazine named her Person of the Year in 2017. In addition, Forbes included her on their lists of 100 Most Powerful Women as well as the Celebrity 100. She was actually the youngest women to ever be included on the latter. Back in 2016, Swift and her posse (including Gigi Hadid and Cara Delevingne) were the targets of online harassment and death threats. The Internet troll perpetrating the threats also targeted Chrissy Teigen, even though she is not a part of Swift's posse. Either way, the police investigated this case — even obtaining a search warrant to go through Twitter's records — but if any arrests were made, they were not publicized.