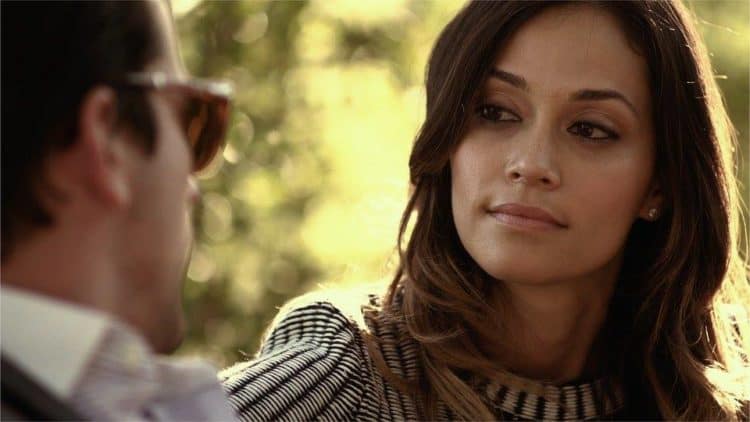 With the perfect combination of good looks and talent, Fernanda has all of the key ingredients to become a star – and she is exactly that. With more than two decades of experience under her belt, Fernanda has entertained people all over the world. Over the course of her career, she has appeared in several well-known TV series including Rizzoli & Isles and CSI: NY. She has also had a few movie roles. Most recently, she was cast in the new Fox series, Next, and she's already showing viewers exactly what she's capable of. If you haven't seen any of Fernanda's work, you're definitely missing out. Keep reading for 10 things you didn't know about Fernanda Andrade.
1. Ballet Is What Got Her Into Acting
Fernanda grew up dancing ballet, and that was what she was focused on for many years. She actually only took her first acting class as a way to help with her expressions while dancing. After taking the class, however, she fell in love with acting and decided to continue taking classes.
2. She Is A Native Of Brazil
Fernanda comes from a diverse background that includes Italian, Spanish, Portuguese, and Swiss ancestry. She has lived in the United States for most of her life, but she was actually born in Brazil. She lived there for the first 11 years of her life before relocating to the U.S. with her family. When she first arrived in America, she did not speak any English.
3. She Is Happily Married
There are lots of people out there who probably have Fernanda right at the top of their crush list, but unfortunately for all of the hopefuls out there she is off the market. She has been married to Josh James since 2017 and the couple currently resides in the Los Angeles area. Josh is the guitar player in the band Stick To Your Guns.
4. She Was Still In High School When She Got Her First Acting Job
Plenty of people get their first jobs when they're teenagers, but most of those people can't say that their first job was working on an HBO movie. Fernanda, however, can say exactly that. Her first acting gig was in the 2000 TV movie, For Love or Country: The Arturo Sandoval Story. She was still in high school at the time.
5. She Is Also A Model
The camera certainly loves Fernanda. In addition to acting, she also has some experience working as a model. However, we were unable to determine whether or not she is currently signed to a modeling agency or if she's ever gotten to work with any major brands.
6. She Is An Outdoors Kind Of Girl
Some people may look at Fernanda and assume that she's a dainty person who doesn't like to be adventurous, but that couldn't be any further from the truth. Fernanda loves spending time outdoors, especially with her husband and their dog. She loves to do things like go hiking, swimming, and bike riding.
7. She Loves Poetry
Poetry can be a great way to express deep thoughts and desires or it can be used to tell beautiful stories. Fernanda loves to read poetry. Sometimes she shares photos of her favorite poems with her followers on Instagram. It's unclear whether she has written any poems of her own.
8. She Is A Vegetarian
Fernanda is the type of person who likes to stay active and take care of her body. As a result, she has found that following a vegetarian diet has done wonders for her. She told Self.com "I didn't become a vegetarian for any specific reason, I just starting experimenting with how my body felt and ended up becoming a vegetarian because that's what made me feel good."
9. She Has Traveled All Over The World
In addition to having lived in Brazil and the United States, Fernanda has also been blessed to be able to travel to different places all over the world. Some of the countries she's visited include Spain, Mexico, and Indonesia. Unfortunately, Fernanda's wanderlust has been put on hold due to the COVID-19 pandemic.
10. She Loves Interacting With Her Fans On Twitter
Having a strong relationship with fans is an important aspect to any celebrity's success. This is something that some famous people tend to take for granted, but not Fernanda. She is grateful for all of the people who support her and she loves using Twitter as a way to connect and interact with her fans. It's quite common to see her retweeting tweets from fans or responding to their questions/comments.
Tell us what's wrong with this post? How could we improve it? :)
Let us improve this post!