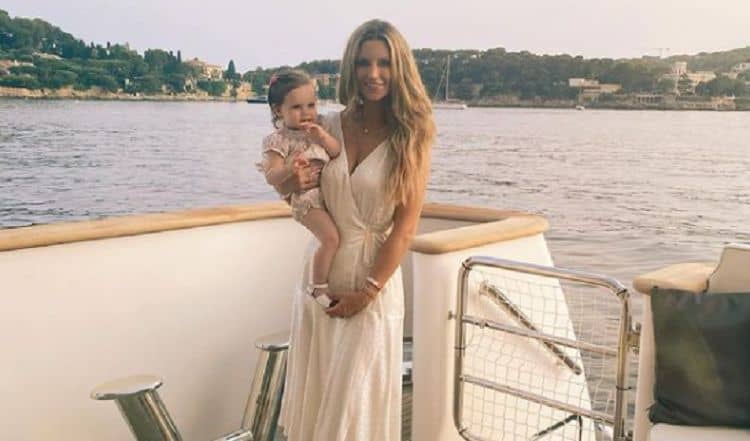 The name Catherine McDonnell might not sound overly familiar to you, but her husband's name might sound a little more familiar. She is the wife of an NBA superstar player. His name is Pau Gasol. He played basketball professionally for more than a decade, and he was part of the LA Lakers team long enough to earn two titles while playing with the late, great Kobe Bryant. He's an Olympic player – as is his famous brother Marc – but he did not play with the US (who won). His wife is Catherine McDonnell, or Cat Gasol, and his fans and hers want to know more about her.
1. She is an 80s Girl
When Celeste and Dennis McDonnell found out they were pregnant in 1988, they were so excited. Their daughter, Catherine, was born on May 22, 1989. She got to grow up in the last little bit of the world that was innocent and fun for kids without the internet, cyberbullies, and all the things that are not good about social media.
2. She is a College Grad
Not only is she a college graduate, she's an exceptionally smart one. She graduated from the University of Southern California with a grade point average of just under 4.0. She has multiple degrees, as well. She has a Master's in Business Communication Management.
3. She Was in Public Relations
When she graduated college, she went to work for a public relations firm. She worked there for approximately two years before she took a marketing job in the sales department of another company. She's worked for many companies over the years, and she's done well with it.
4. She Tried Sportscasting
For a short time, she thought she would leave marketing and public relations to try her hand at being a sports broadcaster. She worked for a moment for ABC and then another moment for FOX. While her sports career did not take off like she thought it might, it was experience that helped her learn and grow.
5. She Got Engaged to Pau Gasol in 2016
The specific timeline of their romance and relationship is not known to us, but it is common knowledge that these two had a relatively long engagement. They became engaged in 2016, but they did not get married until 2019. They were engaged for approximately three years, but their wedding photos look like waiting was worthwhile for them.
6. She Had Two Weddings
Because she is based out of San Francisco for her work, she and her husband got married in San Francisco. They had a large wedding for their friends and their family while in San Francisco. They also got married a week later in a much more intimate ceremony in his native Spain. This wedding was held in the Ampurdan location.
7. They Didn't Wait Long to Have Kids
Approximately one year after their wedding, she made a public announcement on her own Instagram page that the couple was expecting their first child. She said that they were together five years, they'd moved four times, they had two wedding anniversaries, and they'd been together at home by themselves for three months, and they also have one baby joining their family. It was a very cute announcement.
8. Their Daughter Has A Special Last Name
When their little girl was born in September 2020, they gave her a beautiful name. Her name is Elisabet Gianna Gasol. Gianna, her middle name, was given to her because it is the name of the late Kobe Bryant's daughter who perished with him in a tragic helicopter crash in 2020. Gasol and Bryant were good friends who were very close, and his daughter's name is a tribute to his late friend and his little girl.
9. Vanessa Bryant is Godmother
Additionally, this lovely couple chose a spectacular godmother for their daughter. Because Gasol is so close to Kobe Bryant, he and Cat asked his widowed wife to be their daughter's godmother. It was a very special moment in all of their lives.
10. She is Private
When she's not on social media sharing a few tidbits into her family's reality – cheering on her husband in the summer Olympics or announcing the pregnancy and welcoming their daughter – she is not sharing too much with the world. She has learned quickly what is important to share and what is not, and she knows when to draw the line between sharing enough and too much with the people who are not part of her immediate family.