In the luxury world of Hollywood-style love stories, few can compare to the unique and inspiring journey of Carrie Underwood and Mike Fisher. The country music superstar and former National Hockey League player hit it off in 2008, and the couple is still going strong more than a decade later. Underwood, with her powerhouse vocals and undeniable charm, took the music industry by storm after winning American Idol in 2005. Her debut album, Some Hearts topped the charts and earned her multiple awards, including a Grammy for Best New Artist. Plus, she's also dabbled in acting, starring in the television show How I Met Your Mother and the film Soul Surfer.
Fisher, on the other hand, made a name for himself as an exceptional athlete, playing for the Ottawa Senators and later becoming the captain of the Nashville Predators. His talent on the ice earned him numerous accolades, including the NHL Foundation Award for his charitable contributions off the rink. However, when this power couple is together, it's less about their individual careers and more about their blossoming relationship. Here's a quick rundown on their love story and how the pair have happily merged success with commitment and family life.
How Carrie Underwood And Mike Fisher Met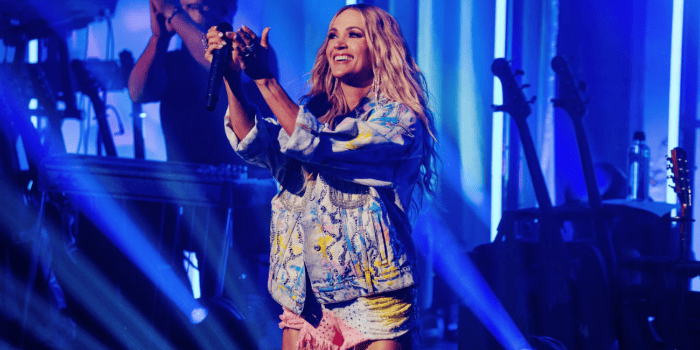 Underwood and Fisher met in what some would consider a conventional way — during one of her concerts. Just like any classic fairytale, the duo clicked almost immediately. However, there's a backstory to it. Underwood had previously been apprehensive about being set up on a date by one of her lead bassists, Mark Chiders. After some convincing, Underwood agreed to meet with Childers' friend, who happened to be the mega hockey player; Fisher. Underwood had finally met 'her person', and was happy to describe her first impression of Fisher as 'hot, hot, hot!' Even though they initially worked and lived in different parts of the country, the lovestruck duo found a way to make it work.
The Courtship: Balancing Busy Schedules And A Long-distance Relationship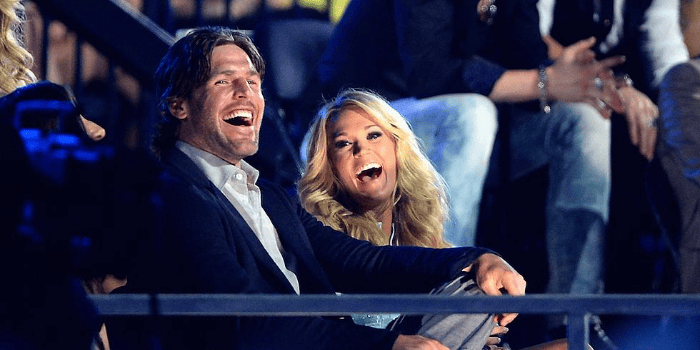 As their love story unfolded, Carrie Underwood and Mike Fisher had to navigate the challenges of a long-distance relationship. They would often go weeks without seeing each other due to their busy schedules. However, they made sure to stay connected through phone calls and text messages. In an interview with People, Underwood revealed that they would often watch movies together over the phone, with Fisher on one end and her on the other.
Despite the distance, their love for each other only continued to grow. They made sure to prioritize their relationship, no matter how busy their schedules were. When they were together, they would make the most of their time, going on romantic dates and enjoying each other's company.
The Journey To An Intimate Proposal
In the last quarter of 2009, Underwood released her hit album which revealed a little more about her relationship with Fisher. She gushed about Fisher with romantic lines like "You make my life better in every way" and "I thank God for you every day." Despite the distance, they found a way to make their love blossom, because it wasn't long before the two decided to take their relationship to the next level.
Fisher popped the big question to Underwood on December 20th of the same year. The proposal was cozy, private, and done in his home. "It's true," Fisher boldly told the Toronto Sun. He equally mentioned how excited they both were to level up their relationship. After their engagement, the couple started attending more high-profile events together. One notable appearance was the 2010 CMT Awards where Underwood gracefully won the award for video of the year.
Their Wedding: A Fairytale Ceremony In Georgia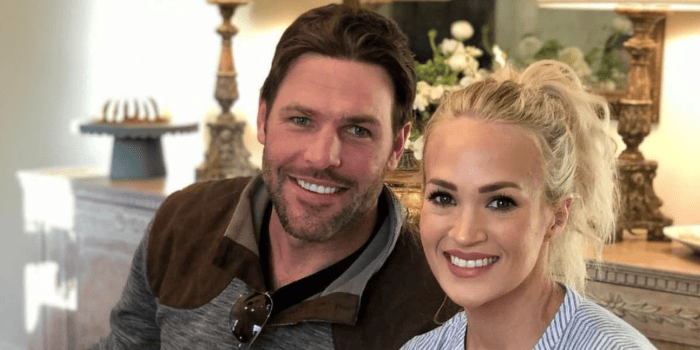 In 2010, Underwood and Fisher tied the knot in a lavish ceremony fit for a fairytale. The wedding was held at the Ritz-Carlton Reynolds Plantation in Greensboro, Georgia, and was attended by over 250 guests, including American Idol judges, Paula Abdul, Randy Jackson, and Simon Cowell. Underwood looked stunning in a custom-designed Chantilly lace Monique Lhuillier gown, while Fisher looked dapper in a Hugo Boss tuxedo. The wedding ceremony was held at sunset on a beautiful lakeside terrace, with a string quartet playing in the background. After the beautiful ceremony, a sensational reception was held in a grand ballroom, where guests enjoyed a five-course meal and danced the night away. The wedding was a true reflection of their love for each other, with every detail carefully planned and executed.
Building A Family: The Joys And Challenges Of Parenthood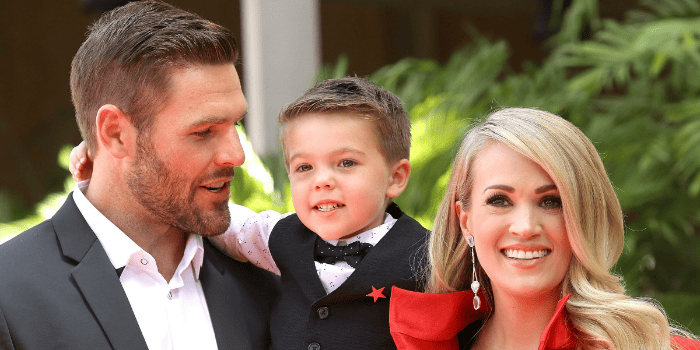 After their wedding, Fisher and Underwood settled into married life and started building their family. In 2015, they welcomed their first child, a son named Isaiah. In an interview with People, Underwood revealed that motherhood had changed her life in ways she never expected, saying, "It's like everything is different, but it's the best thing ever." Despite the joys of parenthood, the couple have also faced challenges and loss. However, they made sure to prioritize their family, with Underwood taking time off from touring to be with her son, while Fisher retired from the NHL to spend more time with his family. The couple credits their faith as the secret behind their thriving marriage.
How They Support Each Other's Careers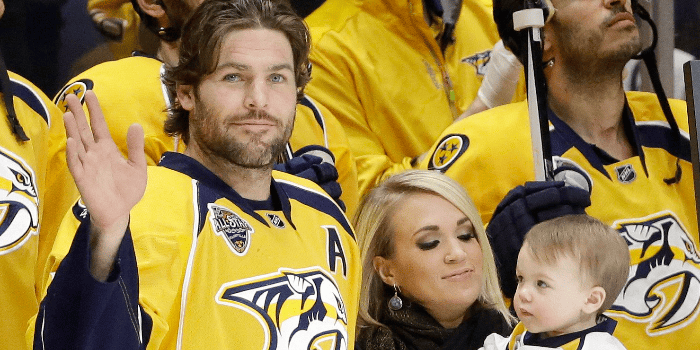 Throughout their relationship, the couple has always been each other's biggest supporters. When Fisher was playing in the NHL, Underwood would attend his games and cheer him on from the stands. She even wrote a song for him called "The Champion," which became the theme song for the 2018 Super Bowl. Likewise, he has always been supportive of her music career, attending her shows and even appearing in some of her music videos. In an interview with People, Underwood credited her husband for being her rock, saying, "He's my best friend. He's the person I want to talk to about everything, the person I want to be with all the time."
Tell us what's wrong with this post? How could we improve it? :)
Let us improve this post!