Bruce Willis was born on March 19, 1955. While he was born in Germany, his family relocated to New Jersey, USA, soon after. It was here where he would grow up before setting his sights on Hollywood.
Although he is best known for his iconic role as John McClane in Die Hard, Willis has led an eclectic career that kickstarted years before the success of John McTiernan's action classic. By the time he became a global action star, he had already put plenty of groundwork into his career. This equipped Willis with a nuanced range that he utilised throughout his career, from action movies, to romcoms, to straight up dramas. So, let's take a deep dive into a young Bruce Willis through a selection of rare photographs.
Bruce Willis' Early Life Explained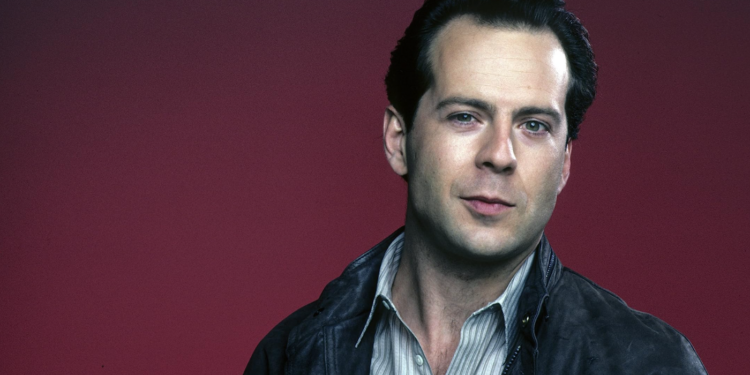 After growing up in New Jersey, Bruce Willis took a string of odd jobs before eventually studying theatre at Montclair State College. However, he soon dropped out of college and moved to New York City. It was here where he began his acting career with Off-Broadway roles. Additionally, he kept himself afloat appearing in a range of television commercials while he relentlessly auditioned for bigger roles.
All About Bruce Willis' Start in Television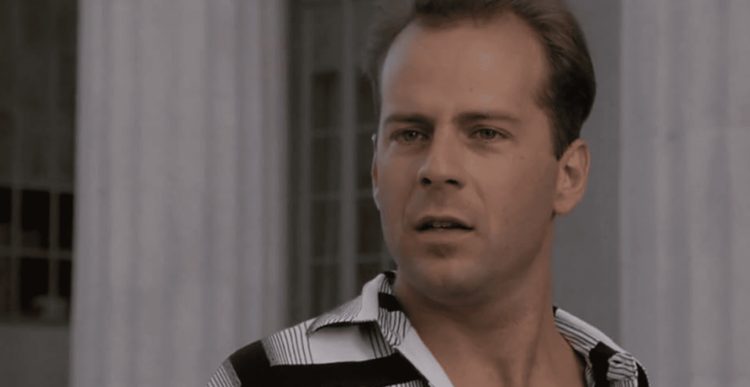 As many budding actors do, Bruce Willis made his start with small roles in a variety of TV shows. After a few background appearances to pay his bills, he quickly jumped up in the ranks and featured in a memorable episode of Miami Vice. A year later, he starred in an episode of The Twilight Zone. So, by now, his face was beginning to become prominent with TV audiences. This paved the way for his breakout role in Moonlighting.
Moonlighting follows the story of Maddie Hayes (Cybill Shepherd), a wealthy former model who discovers that her business manager has swindled her out of her entire fortune. In an attempt to gain some control over her finances, Maddie decides to take over the detective agency she had invested in as a joke. However, her new role as the boss takes a turn when she meets her eccentric, charming and witty investigator David Addison (Bruce Willis).
The two develop a complicated, love/hate relationship as they solve quirky and often hilarious cases for their clients. The show highlights their constant banter and undeniable chemistry, as well as their struggles with love and work-life balance. Moonlighting's popularity lies in its witty humor, interesting mysteries, and the on-screen chemistry between leads Bruce Willis and Cybill Shepherd. Furthermore, the show won six Primetime Emmys across its four year run.
A Forgotten Comedy Gem Starring a Young Bruce Willis You Need To Watch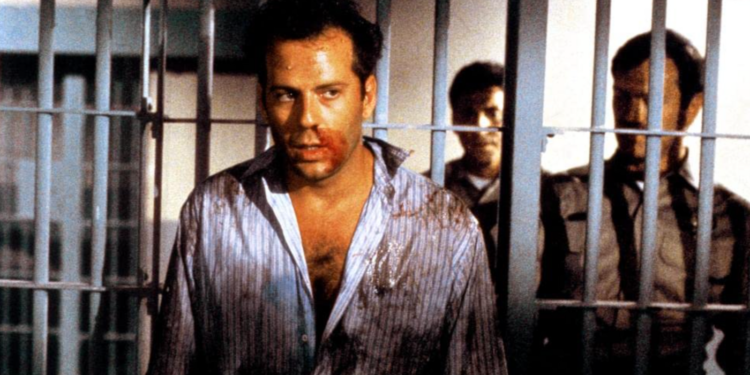 A year before Bruce Willis became Hollywood's biggest action hero, he starred opposite Kim Basinger in the romantic comedy, Blind Date. Blake Edwards' underrated movie tells the story of Walter Davis (Bruce Willis), a workaholic who agrees to go on a blind date with Nadia Gates (Kim Basinger) to impress his boss. Nadia is beautiful, but she cannot handle her alcohol, and the date quickly turns into a disaster. The evening ends with Walter having to rescue Nadia from a bar fight and trying to keep her out of trouble while suffering through a series of chaotic and hilarious events. The film's humor and charm come from the contrast between Walter's straight-laced demeanor and Nadia's wild and unpredictable behavior. Although it fell under the radar at the time, it stands out as one of Willis' greatest comedic roles.
Why Bruce Willis Never Abandoned His Comedic Roots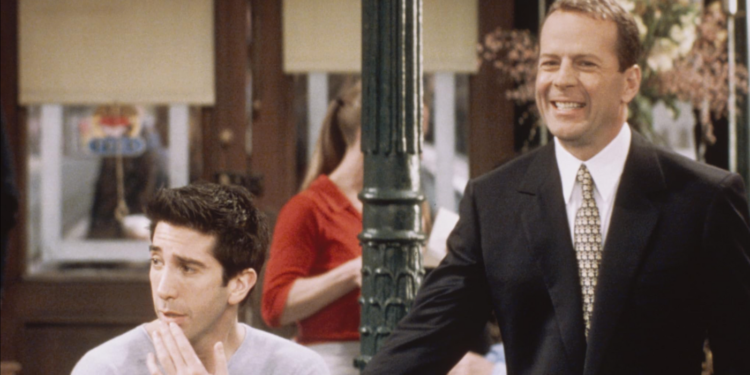 While there have been heaps of memorable guest spots on the iconic series, Friends, Bruce Willis' appearance is a standout performance. At the time of his guest spot, Willis' career needed no boost whatsoever. He was still one of the biggest Hollywood stars in the world. However, he delivered a side-splitting performance that goes down as one of the funniest roles in his portfolio.
Willis played the role of Paul Stevens, the tough as nails father of Ross' girlfriend. While he is dead set on making Ross' life a living hell, Rachel manages to break through his tough interior. What follows is a hysterical opening of the flood gates to his emotions. Willis appeared in three episodes altogether, showcasing to Hollywood that he still had the comedic charm that moviegoers fell in love with in Die Hard. His role in Friends was subtle nod to the roots that shot him to fame. Additionally, it demonstrated that he never once lost the love for his propellor board – television.
Here are more photos for a young Bruce Willis for a walk down memory lane: