Brittany Murphy, the vibrant actress known for her roles in movies like Clueless and 8 Mile, tragically passed away at the age of 32. While her death was initially attributed to natural causes, it soon became the subject of speculation and controversy. Shrouded in mystery, numerous conspiracy theories surround the circumstances leading up to her demise. Was it an accident, an intentional act, or something else entirely?
Drawing on exclusive interviews, official reports, and eyewitness accounts, let's gather the pieces of the puzzle. Whether you're a Brittany Murphy fan or simply intrigued by true crime mysteries, this is a must-read. Without further ado, let's delve in.
Brittany Murphy's Background And Early Life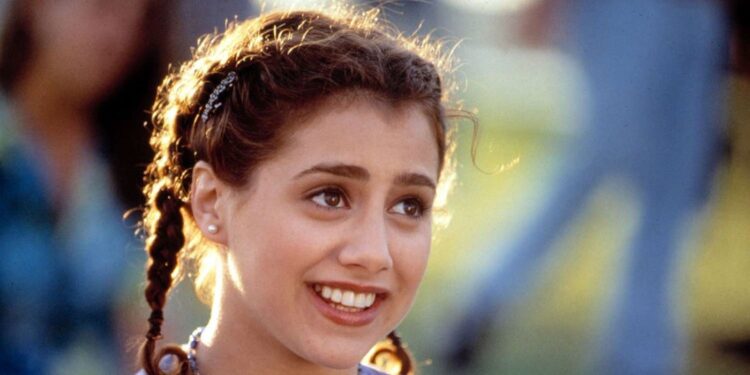 Born on November 10, 1977, in the city of Atlanta, Georgia Brittany Murphy began her career in the entertainment industry at an early age. Her mother, Sharon Murphy, brought her up in the suburbs of Edison, New Jersey, and it was there that Brittany first revealed hints of her skill as well as her passion for the performing arts. She honed her skills by enrolling in acting and singing classes in the hopes of launching a career in the entertainment industry in Hollywood. Her big break came in 1995 when she was cast in the lead role of the adorable and ditzy Tai Frasier in the comedy film Clueless.
Murphy's career continued to soar as she showcased her versatility in various film genres, including dramas like Girl, Interrupted, and Don't Say a Word. She equally thrived in comedies like Just Married and Uptown Girls. She captivated audiences with her unique blend of charm, wit, and vulnerability, earning critical acclaim for her performances. However, behind the glitz and glamour of her Hollywood success, Murphy faced personal struggles. Reports of erratic behavior, including missed film shoots and weight fluctuations, sparked concerns for her well-being.
Events Leading Up To Brittany Murphy's Death
When the news broke that Brittany Murphy had passed away on December 20, 2009, it sent shockwaves through the industry. The fact that the actress was discovered unresponsive in her home in Los Angeles immediately sparked rumors. According to the reports, she had passed out in the restroom before being taken to the hospital. Unfortunately, she was pronounced dead shortly after arrival.
Concerns about her health surfaced in the weeks and months before the actress passed away. She was said to have lost a considerable amount of weight. In addition to this, rumors were circulating regarding her unpredictable behavior on set. Altogether, this behavior prompted concerns over her health and led to the question of whether there were underlying factors at play.
The Official Cause Of Death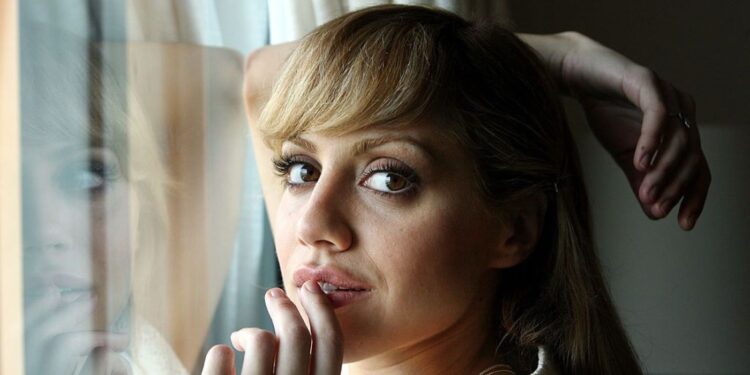 Following Murphy's untimely passing, the Los Angeles County Coroner's Office conducted an autopsy to determine the cause of death. The official report stated that she died from a combination of pneumonia, anemia, and multiple drug intoxication. The drugs found in her system included over-the-counter medications, prescription drugs, and over-the-counter cough syrup.
Altogether, the autopsy report concluded that Murphy's death was accidental. Apparently, the pneumonia and anemia weakened her immune system and contributed to her demise. The report also noted that the prescription medications found in her system were consistent with the treatment of common respiratory illnesses. While the official cause of death seemed clear-cut, questions and doubts soon emerged. This ultimately led to various conspiracy theories that challenged the veracity of the initial findings.
Initial Speculations And Controversies Surrounding Her Death
Following Brittany Murphy's passing, initial investigations concluded that pneumonia and severe anemia were the root causes of her death. However, as more evidence became available, doubts started taking root. The events that led up to her passing were the subject of much conjecture and debate. It had some people speculating that there was some sort of foul play involved.
The likelihood that her house contained poisonous mold was one of the hypotheses that gained traction. According to reports, Murphy and her husband, Simon Monjack, expressed concerns regarding their health, which they felt were due to the mold's effects. When it was discovered that the former owner of their home had passed away from identical respiratory difficulties, this notion seemed more valid.
Another theory that churned in the rumor mill was about the use of prescription medications. It was reported that prescription medicines were found in her system at the time of her death. Apparently, Murphy had a history of substance misuse, which contributed to her death. As a result, people wondered whether her untimely death was the result of an accidental overdose or an attempted suicide.
Theories And Conspiracies Surrounding Brittany Murphy's Demise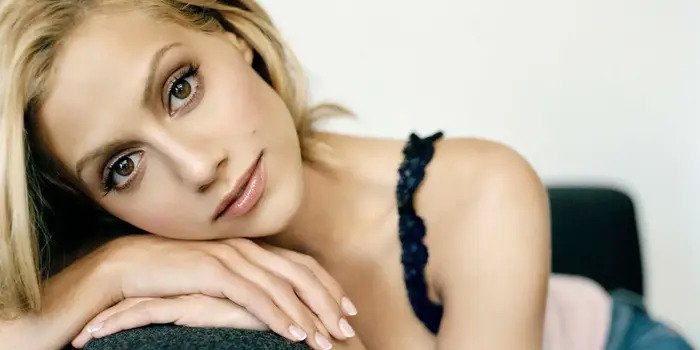 One of the most persistent conspiracy theories surrounding Brittany Murphy's death points to foul play. Some believe that she was deliberately poisoned and that her sudden death was evidence of a possible conspiracy. Speculation about potential motives and culprits has fueled public fascination with the case.
Another theory suggests that Murphy's husband, Simon Monjack, played a role in her death. Monjack, who married Murphy in 2007, faced scrutiny and suspicion following her passing. Some theorists believe that Monjack may have been involved in Murphy's drug use. However, that theory may not have held much weight considering he died shortly after. Just five months after Murphy's death, Murphy's mom found Monjack dead in the same bedroom her daughter had died in. His cause of death read exactly the same as his wife's — a case of pneumonia and anemia.
Needless to say, the situation became more and more curious as time passed. Regardless of the cause of her death, one thing is clear — she will be sorely missed. Even more, she will be remembered through her body of work.