"Butts on three!" Ah, Coach Beard is a funny inspiration to all of us. The Ted Lasso character is a fan favorite to most fans of the series. In fact, Brendan Hunt even garnered a Best Outstanding Supporting Actor in a Comedy Series nomination at the primetime Emmys. However, Hunt is just a character onscreen as his work is also behind the scenes.
Hunt is an essential part of the Apple TV+ show as he's also a co-writer and an executive producer. However, who is Brendan Hunt? The actor has been in the entertainment business for decades. Yet his biggest work is mainly due to Ted Lasso. Hunt is actually a notable that's had strong roles in some of the most iconic comedy shows on television. Brendan Hunt may not be a huge name, but he's still made an important mark in the world of film & television.
Brendan Hunt's Drive For Acting Started In Middle School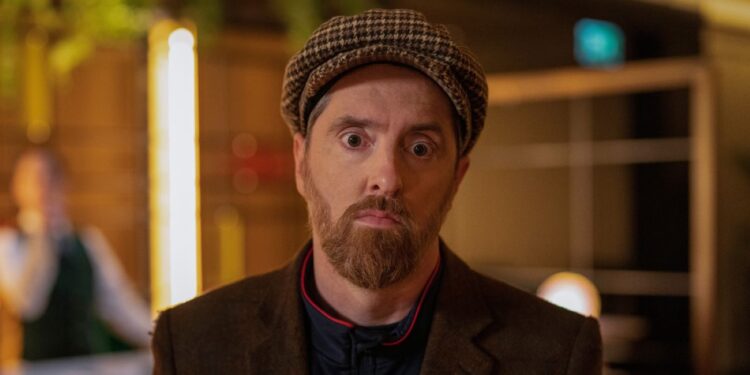 Life wasn't all peaches and cream for Hunt, as the actor grew up in Chicago. Unfortunately, his parents divorced while he was still at the tender age of two. As you can imagine, his mother had a hard time taking care of Hunt and his sister. The three lived with their grandmother at a certain point in their lives.
However, it wasn't all doom and gloom during Hunt's youth, as his mother remarried and settled nicely in Lakeview. During that time, Hunt started to catch the acting bug. This was re-enforced by an eighth-grade field trip to Second City in 1987: "The show was called 'Jean-Paul Sartre and Ringo.' Bonnie Hunt was in the cast and she made the biggest impression on me." Brendan told the Chicago Tribune. "That show just blew me away. I couldn't believe these people were doing this. So that had a big effect on me. But also the same year, on another field, I saw 'A Midsummer Night's Dream' at Court Theatre, and I couldn't believe how much I loved it. That's when I started doing school plays and started an improv group."
Hunt continued his passion throughout high school — Kenwood Academy. He then went on to study theater at Illinois State University. He ultimately returned to Chicago and became one of the founders of a theater company called Wax Lips.
Brendan Hunt's Roles Before Ted Lasso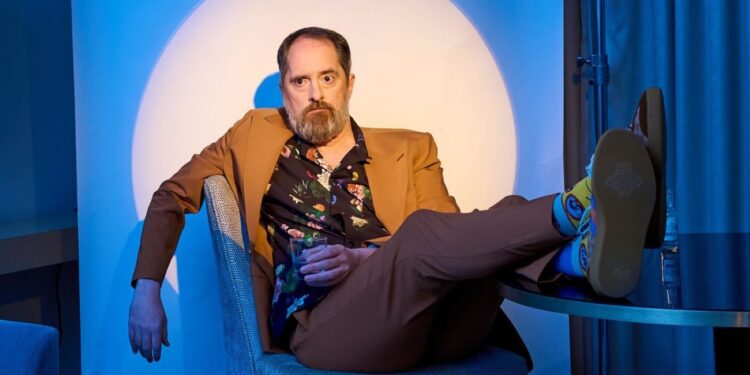 Like most actors, Hunt's journey in Hollywood started out with a period of small roles. Hunt's first credited role is 1999's An Amsterdam Tale. The actor continued to build his name in small indie films and even did voice work for Call of Duty: Finest Hour. However, it was Hunt's time on Reno 911 that where his momentum truly started to grow.
That role expanded his filmography into other notable roles in How I Met Your Mother and Parks and Recreation. He also dipped into Disney Channel territory thanks to his continued appearances in such as Zeke & Luther, Dog with a Blog, and Austin & Ally. In the meantime, Community and Key & Peele came calling, and the actor had recurring roles on the huge shows. Hunt explored into the writing side of the business, with the actor receiving a nomination for an Outstanding Writing for a Variety Special Primetime Emmy Award for Key & Peele Super Bowl Special in 2015.
By the time Hunt got on board with Ted Lasso, he had 45 credit roles as an actor and four as a writer. Hunt had spread himself throughout his career as he had numerous projects during voice work for both animation and video games. His massive experience led him to the biggest role of his career thus far.
Hunt's Work On "Ted Lasso"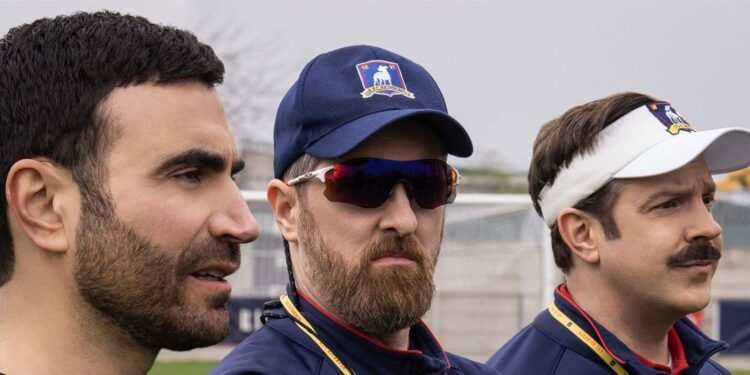 Hunt co-wrote a Premier League advertising campaign for NBC Sports, with him as the assistant coach to Tottenham Hotspur F.C. alongside Jason Sudeikis. The inspiration behind the campaign was from their years in Amsterdam playing FIFA together before and after shows. Sudeikis's ex-wife, Olivia Wilde, suggested that the Emmy winner expands on the character, and Ted Lasso was soon born.
Hunt was on board with the project from the very beginning. Throughout the show's four seasons, Ted Lasso has received five Primetime Emmy nominations, with them winning two for Best Outstanding Series. Ted Lasso recently had its series finale, though the final season did tease a major spin-off with Coach Beard, Roy Kent (Brett Goldstein), and Nathan "Nate" Shelley (Nick Mohammed).
While there's no confirmation on the spin-off yet, life seems to be going well for Hunt. The actor just announced his engagement to his long-time girlfriend, Shannon Nelson. Whether the spin-off actually comes to fruition, Hunt's future in Hollywood remains bright.