In the glitzy world of the famous and affluent, tales of love and heartbreak are all too common. However, most stories pale in comparison to that of Dean Martin. Considering his multiple marriages and reputation as a ladies' man, his personal life was just as entertaining as his performances. That's why it's totally worth taking a deep plunge into the intimate affairs of his different marriages.
From his union with his first wife, Betty MacDonald, to his tumultuous relationship with his second wife, Jeanne Biegger, there's a lot to explore. If you throw in his brief but headline-grabbing romance with Marilyn Monroe, that's a recipe for some juicy tidbits. Prepare to be intrigued as we peel back the layers of one of Hollywood's most entertaining personalities.
Dean Martin's First Marriage To Elizabeth Anne McDonald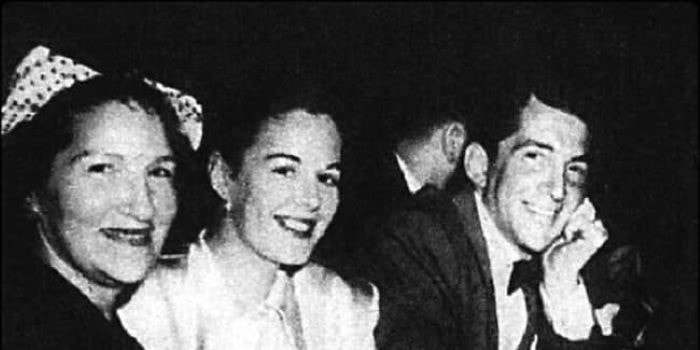 It's safe to say that the singer's first marriage was a product of his early years in show business. While he was still up and coming, he met and fell in love with fellow performer Elizabeth Anne McDonald (Betty McDonald). The couple got married in 1941, just as Dean Martin's star was on the horizon. But the moment things started looking up for him, challenges began to creep up.
Apparently, the demands of his newfound fame often kept him away from home for extended periods. Making this notably worse was the fact that his major target audience was the ladies. Despite their challenges, Martin and McDonald managed to stick it out for over 20 years and had four children together. However, the damage accumulated over the years and started to show, and they divorced in 1949.
The Tumultuous Years With Jeanne Biegger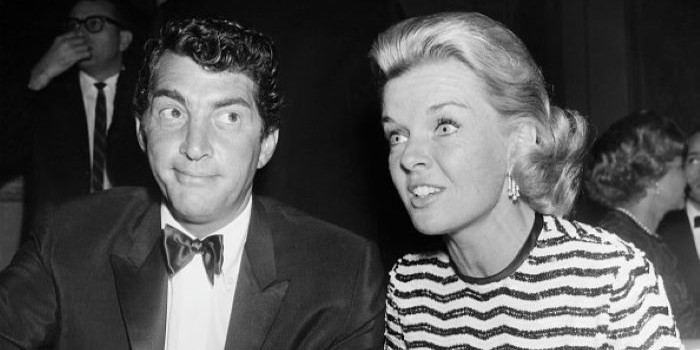 Dean Martin was not the type of guy to let 20 years of marriage stop him from finding love again. Following his divorce, he found himself in a whirlwind romance with Jeanne Biegger. In 1949, the couple got married, and the Martin clan had an addition of three children. Soon enough, the honeymoon period was over, and things turned sour. Naturally, his excessive drinking and womanizing became sources of tension.
Unfortunately, the tension in his marriage was equally topped by professional challenges. His partnership with Jerry Lewis, the second part of the comedic duo Martin and Lewis, was beginning to crumble. As his personal and professional life began to crumble, it took a toll on his mental health. So, it was no surprise that they separated in 1969 and divorced in 1973.
Dean Martin's Third Marriage And Love Story For The Ages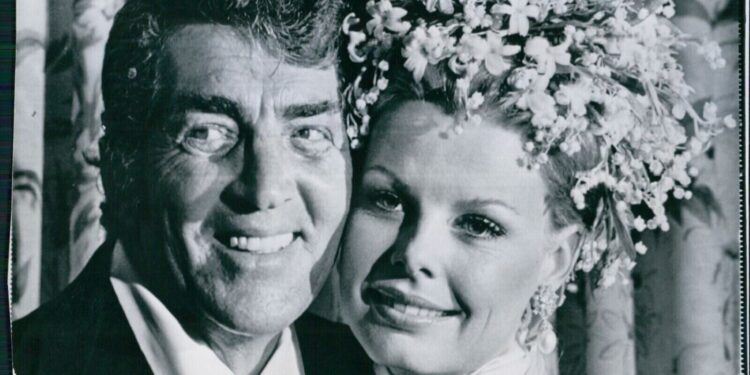 While he was separated, in 1968, the singer once again found love — this time with Catherine Hawn. It would seem that Dean Martin learned a thing or two from his previous marriages because this one was different. It was characterized by mutual respect, understanding, and unwavering support. Hawn was highly supportive and stood by his side through thick and thin.
Unlike his previous marriages, the couple enjoyed a quiet life away from the spotlight. It was clear that they prioritized their children and creating a love-filled home. Even as his physical health began to decline, she remained by his side till his death in 1995.
The Impact Of Dean Martin's Marriages On His Music And Legacy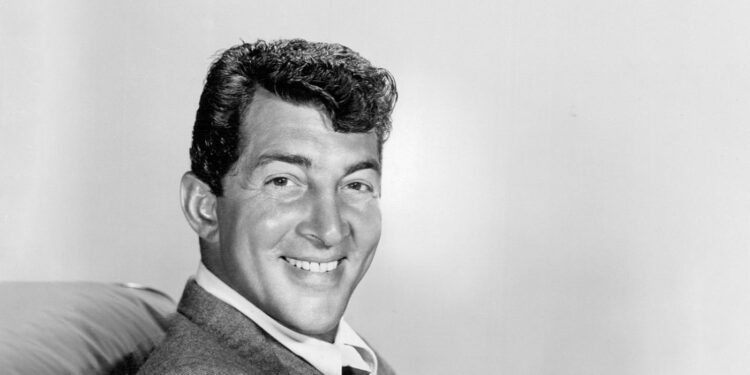 It's safe to say that Dean Martin's marriages played a significant role in shaping his music through the years. His first marriage was the bedrock for his rise to fame. McDonald was no doubt a beacon of hope during his days as a struggling musician. Even more, everything from their squabbles to life-sized issues added depth and authenticity to his music.
His second marriage was nothing if not passion-filled and tumultuous. Even more so that it affected the musician's music in a different way. The pain and heartbreak found their way into his songs, which fostered a deeper connection with audiences. It went a long way to show fans how well he could channel his emotions into pure art.
Then there's the cherry on the top, which was his third marriage. At that point, Martin had been through it all, so he found solace and stability. Needless to say, his happiness translated into his music and his songs were more upbeat and romantic. His love for Hawn shone through in his performances and helped solidify his status as a timeless icon.