When it comes to showbiz, the passing of a talented artist leaves quite a mark on their field. That was the case when it came to beloved actor and performer Clark Middleton. With a remarkable career spanning over four decades, he passed away on 4 October 2020. With a unique blend of charisma and versatility, Middleton captivated audiences with his memorable characters. No doubt, he left an undeniable impact on the stage and on screens, big and small
His ability to bring complex and nuanced characters to life was a testament to his craft and dedication as an actor. So, to celebrate his life and legacy, we reflect on his extraordinary contributions to the world of entertainment. Here is a look back at his unforgettable career and the impact he had on the industry.
Early Life And Background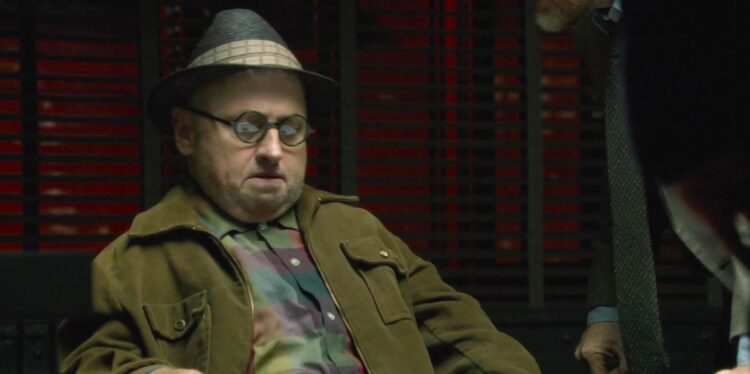 Middleton was born on November 13, 1957, in Bristol, Tennessee. Growing up in a small town, he discovered his passion for acting at a young age. Despite facing challenges due to a physical disability caused by juvenile rheumatoid arthritis, he never let it hinder his dreams. Middleton's determination and love for the craft propelled him on a path towards success.
After completing his education, Middleton moved to New York City to pursue an acting career. He studied at the prestigious Circle in the Square Theatre School, where he developed a deep understanding of the craft. His dedication and hard work paid off as he began to make a name for himself in the theater scene.
Clark Middleton's Breakthrough Roles
The star's career began in the theater, where he showcased his immense talent and versatility. He performed in numerous off-Broadway productions, earning critical acclaim in the process. His ability to embody complex characters quickly caught the attention of casting directors and fellow actors. Specifically, in 1983, Middleton made his television debut in an episode of The Equalizer. This marked the beginning of his foray into the world of screen acting.
While he continued to excel in theater, he also began to make a name for himself in film and television. Middleton's breakthrough role came in 1990 when he portrayed the eccentric character Edward Markham in David Lynch's Twin Peaks. His portrayal of the enigmatic Markham garnered widespread praise and established him as a force to be reckoned with.
The Actor's Notable Performances In Film And Television
Throughout his career, Middleton delivered captivating performances in both film and television. His unique ability to bring depth and complexity to his characters made him a sought-after actor in the industry. One of his notable film roles came in the 2004 critically acclaimed movie Kill Bill: Vol. 2, where he portrayed the enigmatic messenger, Ernie.
In television, his talents were showcased in a variety of popular shows. He appeared in episodes of Law & Order, The Blacklist, and Fringe, among others. Hands down, one of his most memorable television roles was in the hit series The Blacklist, where he played Glen Carter. Middleton's portrayal of the quirky and lovable character earned him a dedicated fan base and further solidified his place in the television industry.
Clark Middleton's Impact On The Industry
With as many years invested in showbiz as he had, his impact on the entertainment industry cannot be overstated. Middleton's remarkable talent and ability to breathe life into his characters set him apart from his peers. Even more, his versatility allowed him to seamlessly transition between theater, film, and television, leaving a lasting impression on each medium. As an actor with a physical disability, Middleton also played a crucial role in advocating for greater representation and inclusivity in the industry. He broke barriers and proved that talent knows no bounds.
His Awards And Recognition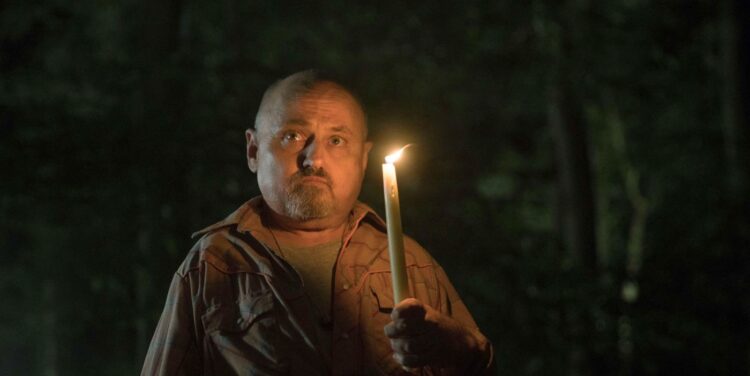 Throughout his career, Middleton received recognition and accolades for his exceptional performances. While he may not have received the widespread acclaim of some of his contemporaries, his talent was celebrated. It was hard not to recognize his star quality and acting prowess as a whole. In 2005, Middleton was nominated for a Screen Actors Guild Award for Outstanding Performance by an Ensemble in a Drama Series for his role in Twin Peaks. Although he did not win the award, the nomination itself was a testament to his talent and the impact he had made in the industry.