Kerry Washington is an actor, producer, and director known for her work in multiple TV shows and movies since the 2000s. Thanks to her compelling acting, she perfectly embodies each role, giving them life in a way only a talented star could. From biographical films to political TV shows, there is nothing that Washington hasn't done. While she took a short break from acting after the end of her hit series, Scandal, it wasn't long before the actress was back gracing screens around the world.
She is currently working on another biographical war drama film, Six Triple Eight, with Tyler Perry set to direct. Washington graduated from Georgetown University in 1998 and immediately focused all her time and attention on acting, landing a role in films like 2000's Our Song and 2001's Save the Last Dance. She gained critical acclaim in the early 2010s after starring in Tyler Perry's For Colored Girls. While Washington has appeared in over a dozen films and TV shows, below are some of the best and most iconic roles of her career!
1. Scandal (2012-2018)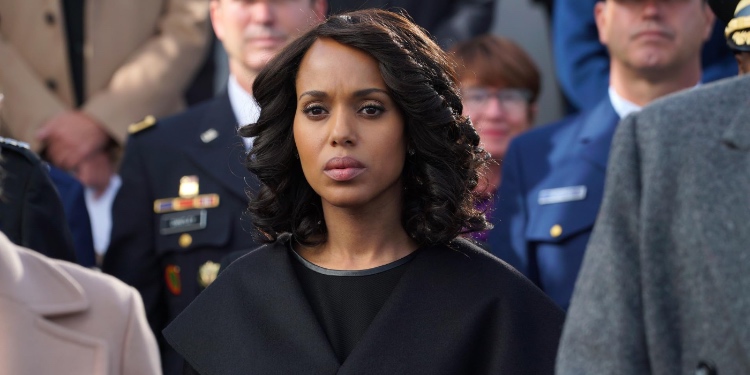 Created by Shonda Rhimes, Scandal is one of the best drama series of the 2010s. Starring Washington as the political fixer, Olivia Pope, this is one of Washington's longest-running performances as the leader of the crisis management firm Olivia Pope & Associates. The tragic relationship with her parents, political conspiracies surrounding her childhood and adult life, and an irresistible affair with the president (Tony Goldwyn) of the United States make this series fun to watch. Her performance as Pope was bold and epic, cementing her place in pop culture and winning her multiple lead actress awards along the way. The cast of Scandal are still in contact and have reunited several times for various causes. To this day, it remains one of the best political dramas of the last few decades.
2. Little Fires Everywhere (2020)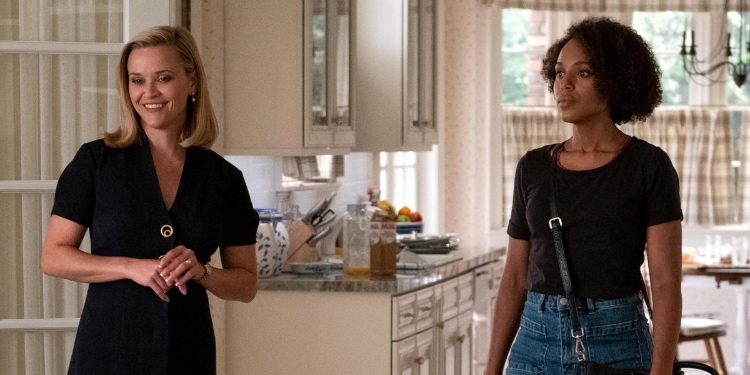 Hulu's Little Fires Everywhere is another heavy drama that Washington shines in. It is also one of the TV shows where Washington flexes her production skills alongside Reese Witherspoon. The story follows two mothers who are living completely different lives because of the racial and social politics of the society they are in. Washington's life is very similar to her character because she went to a majorly white private school where she often felt isolated from her classmates. The tension and uncomfortableness in the series are jarring, which goes to show how great an actor Washington is. The series is based on the book of the same name by Celeste Ng.
3. Django Unchained (2012)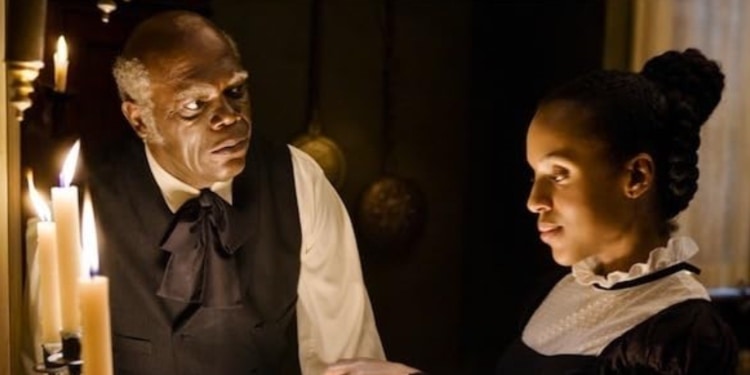 In 2012, Washington was reunited with Jamie Foxx in the Quentin Tarantino western Django Unchained after both appearing in Ray. Starring alongside big stars like Samuel L. Jackson and Leonardo DiCaprio, Washington stands out as the house slave and love interest of Foxx's character, Django. Although the film has some heavy themes, she still managed to give an emotional and compelling performance that lives on to this day. Washington had to learn German for the role, and while she said playing an enslaved person took a significant toll on her, she delivered a world-class performance that earned her several nominations. Her realistic performance of Broomhilda was so good that some viewers even had a hard time watching some scenes of the movie.
4. Ray (2004)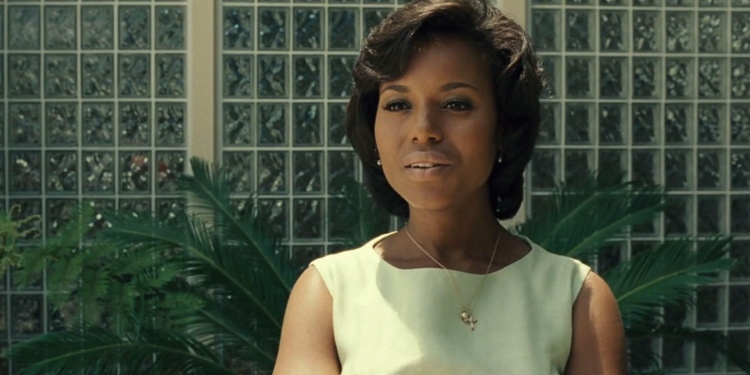 One of Washington's most iconic roles was in the biographical film about the R&B legend Ray Charles. Charles is played by the talented Foxx, and Washington starred as Della Bea Robinson, his second wife. Washington had great chemistry with Foxx, which made it easier to believe that she was the supportive and loving wife to Charles on screen. But it wasn't all smooth sailing. Washington also had to play a tortured and tormented woman who was constantly plagued with her husband's cheating scandals and drug addiction. She did a fantastic job, and the 2004 film is credited as one of her first films that caught America's attention. It was only the beginning, however, and she would go on to land more serious and thought-provoking roles in TV's and movies. In 2005, she was nominated for Best Actress in a Motion Picture, Comedy, or Musical for her outstanding take on the role in this movie.
5. The Last King of Scotland (2006)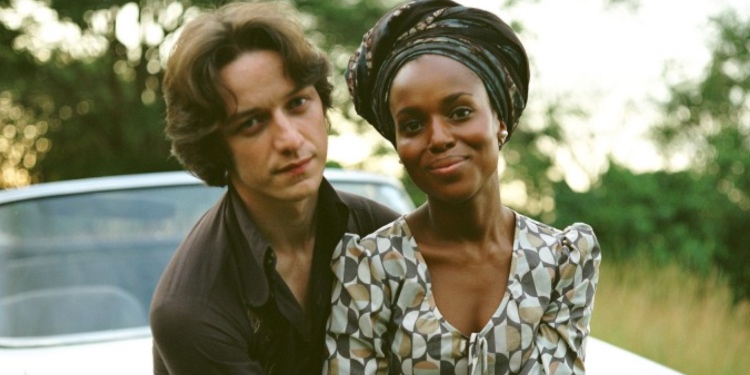 The Last King of Scotland is another biographical film that Washington got to star in at the beginning of her rise to stardom and popularity. Starring Forest Whitaker as the Ugandan dictator Idi Amin Dada, this factual and slightly fictional story follows one of his young wives and her tragic story. Washington plays Kay Adin, Amin's youngest and third wife, who has a sizzling affair with one of his doctors. The fictional doctor falls in love with Kay in the film, putting their lives in danger. While the film was critiqued for not sticking to the historical facts about the dictator and his life, Washington did a ton of research to prepare for the role. She went through all the material and even interacted with one of Kay's family members to understand the role better. Even among heavyweight stars like James McAvoy and Whitaker, Washington was excellent in this performance.
Tell us what's wrong with this post? How could we improve it? :)
Let us improve this post!