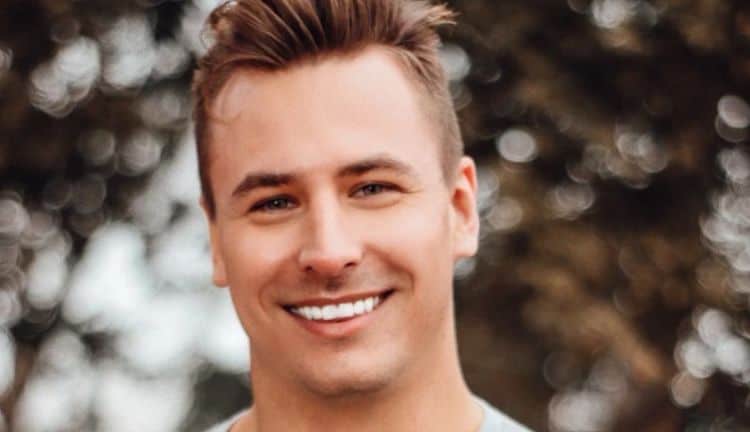 Brendan Scanzano is ready to settle down. The only problem is that he hasn't found the right person to settle down with just yet. As a contestant on season 17 of The Bachelorette, he's really hoping that person will be Katie Thurston. That said, if Brendan wants to end up with Katie, he's going to have to jump through a lot of hoops because the other contestants on the show certainly aren't going to make it easy. Although the competition is pretty fierce this season, Brendan definitely isn't afraid of a challenge he's ready and willing to rise to the occasion and do what he can to be the lucky guy to get the last rose. Here are 10 things you didn't know about Brendan Scanzano.
1. He Is Canadian
The Bachelorette is an American reality show which means that the cast members are usually from the United States. However, Brendan is one of our neighbors to the north. He was born and raised in Toronto. Brendan is the only contestant this season who isn't from the United States.
2. He Is Going To Be A Firefighter
Unlike some of the other contestants, Brendan isn't well established in his career just yet. He's working on getting there, though. He is currently in the process of training to become a firefighter and he's looking forward to starting on his career journey and making a positive difference in the world.
3. He Is Not A Fan Of Vegetables
Most of us grew up being told that vegetables were the most important part of our diet. While some people have held on to this throughout their lives, others, like Brendan, have decided to do things their own way. He simply doesn't enjoy eating vegetables which means he probably doesn't eat too many of them.
4. He Loves To Travel
Brendan is a very adventurous person and he's all about making life as fun and memorable as possible. Traveling is one of the best ways for him to accomplish both of those goals. He's been fortunate to do a good amount of traveling over the years. In 2018, he even got the chance to travel to the Czech Republic.
5. He Is A Dog Person
In a lot of people's eyes, the fact that Brendan loves dogs is a definite plus. Hopefully, Katie feels the same way. Brendan is serious about his love for dogs and by the looks of his Instagram profile, he has at least one of his own. Sadly, his dog Chestnut passed away in 2020.
6. He Plays Hockey
Hockey is probably the most popular sport in Canada, so it's not much of a surprise that it's Brendan's favorite. Not only is he a huge fan of the sport, but he also loves to play in his free time. He currently plays for an adult league. Although it's not pro or semi-pro, things still get very competitive.
7. He Loves Spending Time Outdoors
The beauty of nature is something that is almost impossible to describe. From stunning waterfront views to sprawling mountains, there are so many amazing things to see just by being outdoors. Brendan hopes to see as many of them as he can. He enjoys spending time outside and he likes doing things such as boating and hiking.
8. He's Really Close To His Dad
We weren't able to find much information about Brendan's family, but his social media posts make it clear that he has a very tight bond with his dad. The two seem to really enjoy spending time together and Brendan has referred to him as a legend. It's unclear if Brendan's mom is in the picture or if he has any siblings.
9. His Instagram Following Is Growing
Being on The Bachelorette can do wonders for a person's social media following. The longer a contestant stays on the show, the more likely they are to watch their following increase exponentially. At the moment, Brendan is up 11,100 followers although it's unclear how many of those he had before the show.
10. He Is Friends With Another Contestant
Remember when I told you that Brendan plays hockey in an adult league? He isn't the only contestant from The Bachelorette who plays in this league. Blake Moynes, is back on the show this season after competing last year, not only plays in the same league as Brendan, but they're on the same team. Needless to say, these two are definitely friends outside of the show. The fact that they're essentially going after the same woman raises some questions about how seriously they're taking the show.