Brandon Scott Jones may not be a popular Hollywood A-lister, but he has done reasonably well as a character actor. Although he's yet to land a lead role in film or television, Jones has garnered credits in a few popular films and TV shows. Born and raised in Bel Air, Maryland, Jones played competitive tennis in High School.
After graduating, he studied Acting at the New York Conservatory for Dramatic Arts. The two-time Critics Choice Awards nominee has appeared in more TV shows than films. However, his contribution to the big and small screens has not gone unnoticed. Here are the best performances of Brandon Scott Jones in film and television.
Can You Ever Forgive Me? (2018)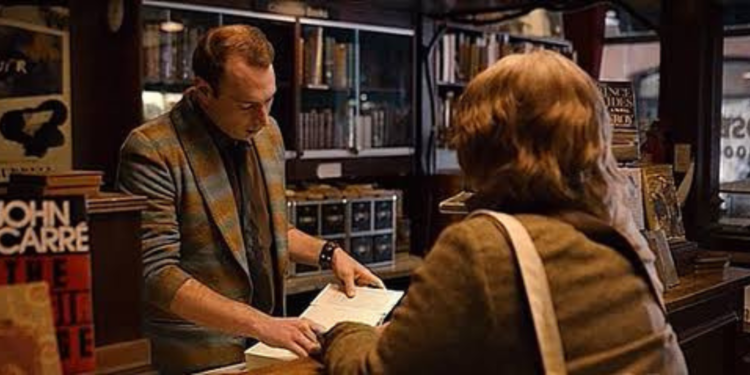 Brandon Scott Jones plays a minor role in Marielle Heller's biographical film Can You Ever Forgive Me? (2018). Jones plays a 30-year-old used book buyer, Glen, at Crosby Street Booksellers. When Lee Israel (Melissa McCarthy) brings a pile of old books to the counter where he is, he's dismissive of her books and offers her only $2. When she reminds him who she is, he points to a table of books behind her to prove that her books aren't selling, despite a 75% discount. Can You Ever Forgive Me? received mostly positive reviews and a 98% rating on Rotten Tomatoes Tomatometer from 325 critic reviews.
Isn't It Romantic (2019)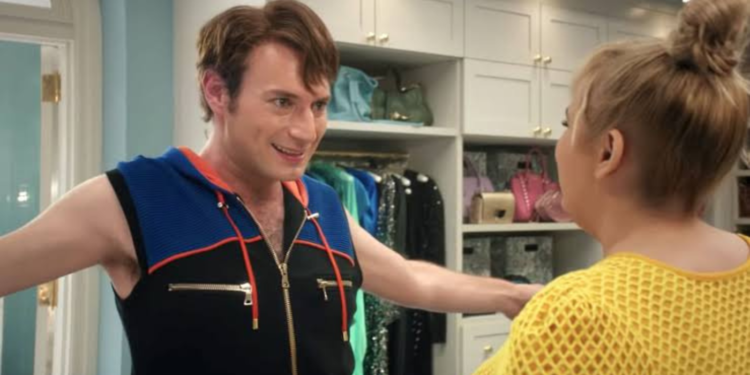 Brandon Scott Jones has more screen time as a supporting cast in Todd Strauss-Schulson's meta-romantic comedy, Isn't It Romantic (2019). Jones plays Donny, a flamboyant gay neighbor and friend. The role and Jones' performance are a testament to the actor's acting range. His character is introduced after Natalie (Rebel Wilson) hits her head in the subway while running from a mugger. Natalie wakes up in a stereotypical romantic comedy where her life has changed for the better. Joining Jones in a supporting role are Liam Hemsworth, Priyanka Chopra, and Adam DeVine.
The Good Place (2019–2020)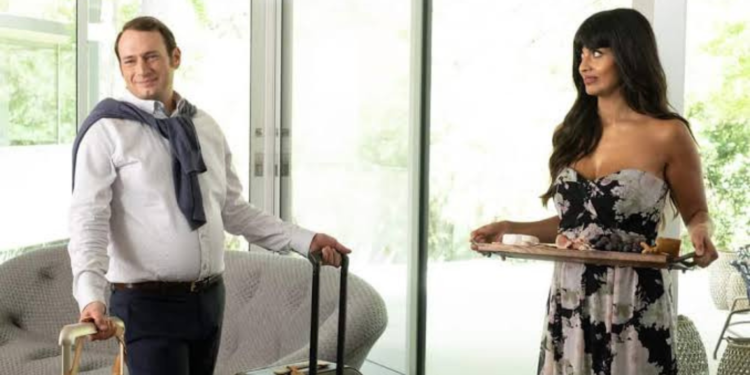 One of Brandon Scott Jones' most popular characters on television is John Wheaton in NBC's fantasy comedy The Good Place. Jones's character was introduced in season 3, episode 12 ("Chidi Sees the Time-Knife") and stayed on until its final episode in season 4. His character is introduced in an experiment that aims to prove that people can get become better with the right guidance. Among the experiment's four subjects, Jones's character is "Subject One." He owned a website, The Gossip Toilet, which he claims has millions of followers. Of all the subjects, he makes the greatest improvement at the end of the experiment.
Senior Year (2022)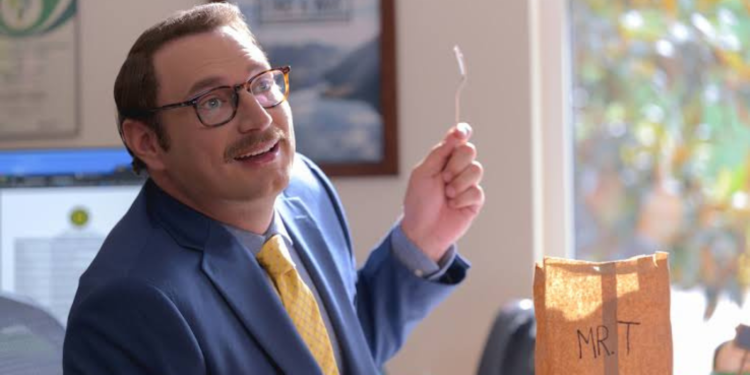 Brandon Scott Jones teamed up with Rebel Wilson in Alex Hardcastle's 2022 comedy Senior Year. Jones played Mr. T, an eccentric High School teacher. Alongside Andrew Knauer and Arthur Pielli, Jones co-wrote the movie's screenplay. Rebel Wilson leads the cast playing Stephanie "Steph" Conway, a cheer squad captain who wakes up from her coma after 20 years. When she decides to finish High School, Jones' Mr. T is one of the enthusiastic teachers to welcome her back.
The Other Two (2019–2023)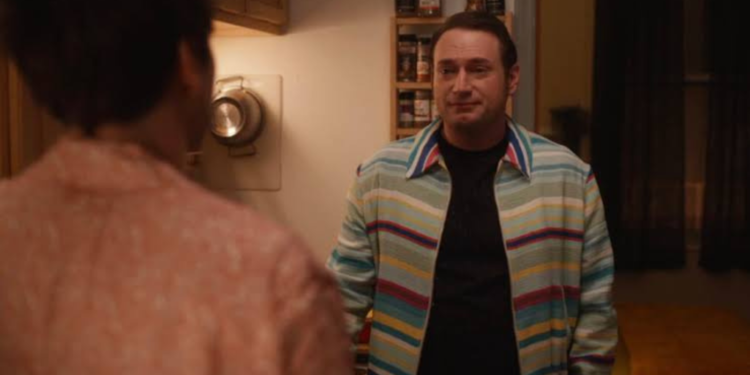 Brandon Scott Jones was cast as Curtis Paltrow in the comedy TV series The Other Two. The series begins with Chase Dubek's instant stardom after his video goes viral on the internet. Chase's older siblings, Cary and Brooke, try to find their place in a world where their younger brother is famous. Cary is a gay aspiring actor with Jones' Curtis Paltrow as a co-worker and confidant. Jones's character is cast in a recurring role in seasons 1 and 2 but is upgraded to a main cast in the show's final season, season 3.
Renfield (2023)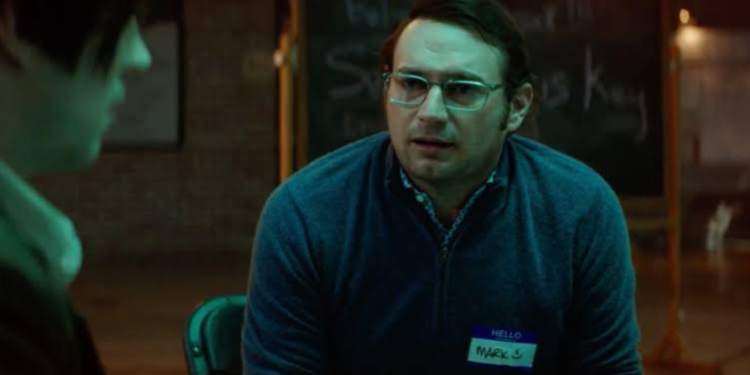 Chris McKay's action comedy horror Renfield (2023), had an ensemble cast that included Nicholas Cage, Nicholas Hoult, Awkwafina, Adrian Martinez, Shohreh Aghdashloo, and Brandon Scott Jones. Jones played the character of Mark, the leader of the support group Renfield walks into. The movie is based on characters from Bram Stoker's 1897 novel Dracula. Although a Box Office flop, it received mixed reviews, with most praising its comedic tone.
Ghosts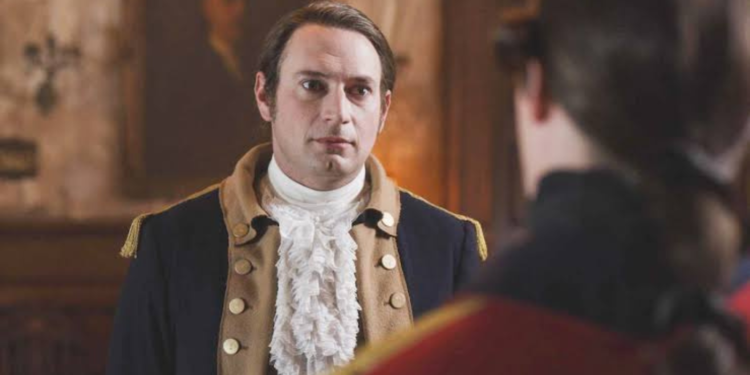 Brandon Scott Jones' active presence on television is playing Captain Isaac Higgintoot on the CBS sitcom Ghosts. The character is one of the main ghosts characters in the series. Higgintoot began the series as a closeted gay Continental Army officer. His character also died from dysentery; as a result of his cause of death, whenever a living human through him, he leaves a foul odor behind.
The series follows the lives of two humans, Sam and Jay Arondekar, who move into an inherited country home and find out it's full of ghosts that died on the property. However, after a near-death experience, Sam can see the ghosts. Brandon Scott Jones' character and other cast members make the show hilariously fun to watch.