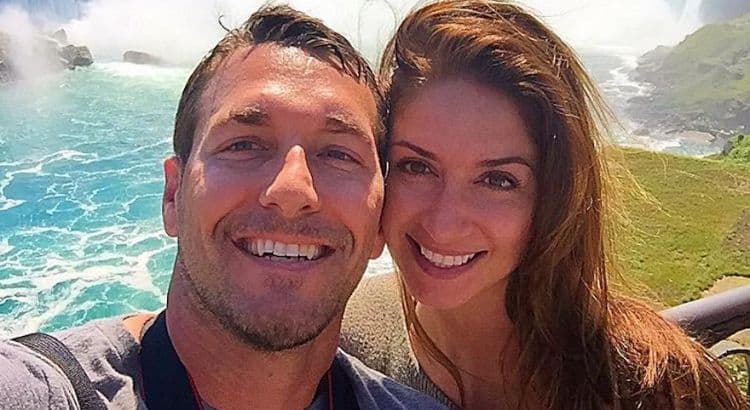 There are people who consider themselves dog lovers, and then there's Brandon McMillan. He loves dogs so much that he's built an entire career based around them. Brandon is a talented and experienced dog trainer who hasn't met an old dog he can't teach a new trick. What Brandon is best-known for, however, is the work he's done on TV. He has been sharing his talents on screen for over a decade and many people will recognize him best as the host of Lucky Dog, a position he held from 2013 to 2020. Needless to say, fans were shocked when season 8 premiered in 2021 and Brandon was nowhere to be found. While his Lucky Dog days may be a thing of the past, we haven't seen the last of Brandon. Keep reading for 10 things you didn't know about Brandon McMillan.
1. Working With Animals Runs In His Family
Brandon deciding to work with dogs probably didn't come as much of a shock to the people who know him. He actually comes from a family of people who have combined their love for animals with their love for entertainment. His father and uncle are both exotic animal trainers.
2. He's A New Jersey Native
Brandon was born and raised in Trenton, NJ which is located about 30 miles outside of Philadelphia. When he was a teenager, he decided to relocate to Los Angeles to work with his uncle as an animal trainer. Brandon has been living in the area ever since and has set up his businesses there.
3. He's An Author
Not only does Brandon love animals, he loves sharing that feeling with the world. He looks forward to any chance he gets to educate others. In 2016, he released his first book, Lucky Dog Lessons: Train Your Dog in 7 Days. There's no word on whether or not he plans to write more books in the future.
4. He Was In A Soap Opera
Almost all of Brandon's TV experience has been hosting opportunities, but he also took a quick stab at acting. In 2014, he appeared in an episode of The Bold and The Beautiful. That remains his only acting experience to date so it doesn't look like he has much interest in breaking into the acting world.
5. He Loves Going On Adventures
Brandon spends a lot of time at work, but he also looks forward to the times where he's able to let loose and tap into his other interests. He is a very adventurous person and he always looks forward to his next adrenaline rush. He enjoys doing things like going scuba diving and traveling.
6. He Has A Podcast
By now, most of us are pretty familiar with the phrase 'content is king' and Brandon is working hard to make sure he has the best content in the kingdom. In addition to his social media activity, he is also the host of a weekly podcast called The Brandon McMillan Podcast where he discusses different topics relating to dog training.
7. He Loves Working With Special Needs Dogs
Dogs in general are Brandon's passion, but there's one group of dogs he particularly enjoys working with. During an interview with Variety Brandon said, "I think my bigger inspirations nowadays [and] what I've really gotten into and never thought I'd be so into is I love working with special needs dogs. I love the ones that have been heavily abused, I love the ones that are in wheelchairs, they have traumatic injuries. I don't love the fact that they've been through it, but I love working with them because they're the ones [with which] I think I can prove the concept of "what's broken can be put back together" the most."
8. He Enjoys Connecting With Fans
Just because Brandon loves dogs doesn't mean he doesn't love people, too. He is very active on social media and loves using his platforms to interact with fans. Whether it be starting interactive threads on Twitter or responding to people's questions and comments, Brandon looks forward to engaging with the people who support him.
9. He Practices Martial Arts
Brandon is a very active person and he's always loved staying in shape. Martial arts is one of his favorite ways to do that. He has practiced Brazilian Jiu Jitsu for several years. He told Pet Product News that he does jiu jitsu five times a week. Brandon also shared that he loves gardening.
10. Dogs Aren't The Only Animals He Loves
Dogs are the animals most commonly associated with Brandon, but they certainly aren't the only ones he loves. Brandon is a true animal lover overall and he also has experience working with sharks, snakes, and other species. Regardless of what kind of animal he's working with, Brandon always exercises patience and compassion.
Tell us what's wrong with this post? How could we improve it? :)
Let us improve this post!