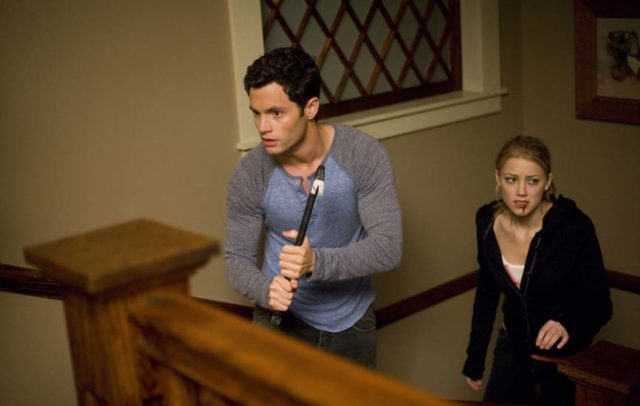 Penn Badgley is an actor and musician who was born in Baltimore, Maryland, on November 1, 1986. In his music career, he is best-known as the lead singer in the indie band Mother, also known as 'MOTHXR'. In terms of his acting career, he is best-known for his role as Dan Humphrey in 'Gossip Girl', a series aired on The CW. In addition to his music and television work, Badgley has also appeared in many films. These have included 'John Tucker Must Die', 'Easy A', and 'The Stepfather'. Here are five facts that you probably don't know about this talented musician and actor.
1. His Career Started as a Voice for Video Games
Before he became an actor on TV, he was one of the voices on two of the Mario video games. The first was 'Mario Golf 64′ which was released in 1999. The second was 'Mario Tennis' released in 2000. Despite providing the voices for these video games, he claims to have never played the games himself.
2. He is Named After Tennis Balls
His parents chose his name for a rather unusual reason. During his mom's pregnancy, his father bounced Penn tennis balls as a form of stress relief. When his mother went for her first pregnancy scan, she commented that the baby was the same size as the tennis balls. The name Penn then stuck throughout the pregnancy and they decided to officially call their son this name when he was born. Badgley has commented that he doesn't mind his name but he is glad that his father was not bouncing a Wilson or Dunlop ball.
3. He supports Many Good Causes
The American Red Cross announced in March 2010 that Penn Badgley was a member of the National Celebrity Cabinet. Members are celebrities who support the services of the Red Cross by promoting the charity and donating their time to help others in need; either helping people to prepare for an emergency or responding to a disaster. He is also a supporter of Black Lives Matter and is an LGBT rights activist. Furthermore, he has campaigned for the police brutality dialogue to include women victims.
4. He is Married to Domino Kirke
Badgley met and began a relationship with Domino Kirke in 2014.Kirke is an English-American singer who has both English and Iraqi-Jewish heritage. She is classically trained in both voice and piano although her current music is in the pop rock genre. On February 27, 2017, the couple married in a New York courthouse.
5. He is Not Proud of All His Work
Although he is proud of his role in 'Gossip Girl', the same cannot be said for some of his previous work. In fact, there are some jobs he has had that he is embarrassed about. One of these is a training video that he did for a Pokemon card game. It involved Penn Badgley doing comedy skits and these were played to adults between the training lessons. This begs the question of why adults would need Pokemon training in the first place.