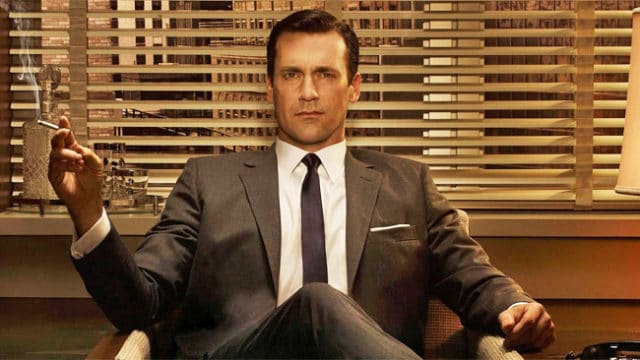 Considering what actor Jon Hamm did at the University of Texas while hazing a fellow fraternity member it's insane to think that he didn't end up in jail. Of course it seems that a lot of universities tend to take it easier on students than anyone else would sometimes since they want to preserve the future of their students. Because as you know students aren't bad people, they just make bad decisions. And if you believe that then I've got a claw hammer to sell you. That's a big part of it really, Jon Hamm got in on hazing a prospective member of the Sigma Nu fraternity by taking a claw hammer and leading the poor kid around by the testicles. This wasn't the only indignity that Mark Sanders was forced to suffer however since he was beaten with paddles and broomsticks as well, and had his clothes set on fire. And after all this, the fraternity was shut down and Hamm was suspended and eventually allowed to come back after a plea deal was met and all charges were dismissed.
Think about that, he was allowed to COME BACK. Now I happen to like Jon Hamm, I think he's a good actor and deserves more when it comes gaining more well known roles. But learning this kind of thing is amazing since people want to deny that such things go on in frat houses to this day. That could well be the case since hazing back in the day, even in the 90's, was supposedly something that happened on a regular basis and could be extremely harmful depending on what frat a guy was attempting to join. The idea is that it's all about brotherhood and male bonding on a level that will afford a young man both friends for the rest of his life and a good chance at making a good life with the recommendation of his frat house being mentioned on his resume.
The horrors that we hear about and see in movies aren't always real, but if you go on the internet there are enough tales of woe and horrific details that make you question why anyone would ever join a fraternity. Not all of them are like this of course, there are those that are firmly dedicated to excellence in all fields and might see hazing as both barbaric and outdated. But some frat houses cling to tradition and will gladly initiate the type of hazing that you might see in films and hear about on TV shows. What happens in any given frat house is always dependent on the culture in which it exists and what it's all about. The type of stuff that Hamm and his brothers did to Sanders is not the norm, nor is it the standard for fraternities.
Abuse is not brotherhood and vice versa. How Hamm managed to get away with basically just a slap on the wrist isn't hard to imagine. But hearing about it now I would think wouldn't make much of a difference to a lot of fans. But a claw hammer, yikes.