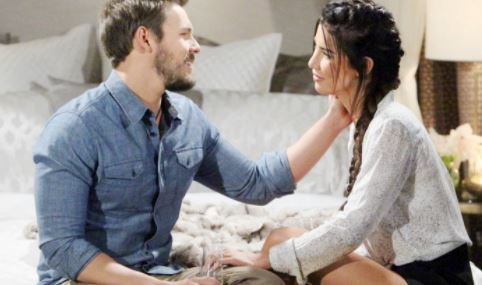 The Bold and the Beautiful spoilers have been spot on for a few weeks, but things are ever-changing around here. People are always leaving, coming, going, making snap decisions, and hurting others. And we can't help but feel that these are also people who have a lot to deal with in their own lives. People have so much to live with around here, and they have to focus on the good they have in their lives. For instance, it's helpful when people like Steffy can just take a step back and focus on their lives for the better.
Steffy should focus on the health of her baby before she does anything else. She's not going to find her life is any easier if she continues to focus on things she cannot change. She needs to let the rest of the world focus on their own problems while she focuses on hers. She will not win if she's not handling things the way they are meant to be handled.
She will not keep her baby healthy if she only focuses on the things that make her miserable. She's too stressed, she's too unhappy, and she's not doing her health any favors. She's got to stop what she's doing and focus on being happy, healthy, and productive. She won't, though, and that's a life problem she's not able to live with. Can she keep her pregnancy healthy if she continues down this road? We are not sure she can do that.