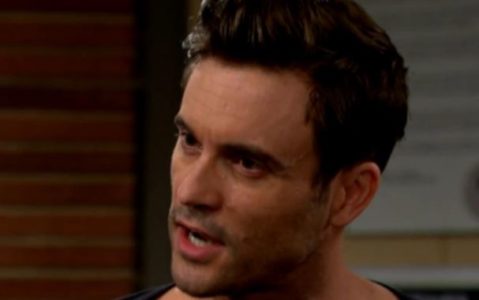 Young and the Restless spoilers tell us Cane is in deep trouble right about now. He made the mistake of going after Billy, and it turns out he is about to make the wrong decision yet again. His revenge was something he had to use Juliet to get to, and she's not very happy about that. Now it turns out Hilary is aware of what Cane and Juliet were up to when they were in Hong Kong, and she might just share what she knows with Lily. It turns out Cane is all kinds of unwise when it comes to keeping secrets, and he thinks it's a good idea to have a very loud conversation about his secret with Juliet.
In a public location. Of course someone is nearby to hear what's going on, and it happens to be Hilary. She's not exactly nice when she wants something, and she always wants something. We hear she might just approach Cane looking for a favor, and when he tells her no; she'll use what she knows. We have a feeling Hilary is about to experience a happy run of luck in her own life with this piece of information.
We hear she makes it her mission to find Juliet right away and discuss what she overheard, and she wants something. Will Juliet help her get it, or will she tell her to mind her own business? Please, these two are going to do whatever they can to get whatever they want in the moment; and they are loving every second of their power over Cane.