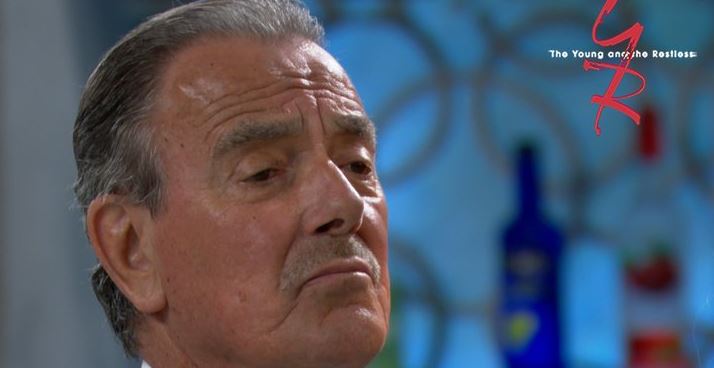 Young and the Restless fans watched Devon grapple with his decision. He wants to stay mad at his sister for the rest of his life for what she did. He feels that she didn't do this by accident based on her history with Hilary. They did not get along, and there is nothing about this information that surprises him. However, he knows his sister well enough to know that she would never kill someone on purpose and put herself or someone her brother loves in that kind of danger. She might go out of her way to make sure they aren't together or happy with one another, but she didn't meant to get into an accident and kill her and the unborn baby her brother was set to have with her. Now he has to make a decision. Does he forgive her or not? It's not a decision he can make easily, and we get that. He's in a bad place, and we get that, too.
We also saw that there was some stuff going down with Tessa. She's in a bad place with some bad people, and she needs some serious help. She needs someone to come to her rescue and make this all better. She needs someone to come to her and tell her that it will be all right. That it will not be something she has to deal with on her own, and that she's not in a good place to make this happen. She's got a heck of a lot to deal with, and we are hoping that she can make it happen in some other way for herself. She's not in a good situation, but she can fix it. And we hope someone can help her in the meantime.
What's Happening on the Young and the Restless
https://twitter.com/YandR_CBS/status/1039931416690085888?ref_src=twsrc%5Etfw
They might not be an off-screen couple, but they do make a cute one on the television screen. They've been having a lot of fun playing these roles for the past few weeks, and they're loving the drama that they get to provide to the people in their lives. It's good for them to spend this time making sure they take everyone into a situation they feel is more fun than others.
What's Next on the Young and the Restless
Buckle up and hold on, because things are going to get WILD! You won't want to miss it this week on #YR. pic.twitter.com/ysehg8pzec

— Young and Restless (@YandR_CBS) September 9, 2018
Abby is about to come out with something that will stun her friends and family, and we have no ide what it is she might have to say. She's not someone who has a lot to say other than that she's not feeling things are fair and whatnot in many situations. However, she's not happy in this moment, and she's going to share her reasons with her family. Her mother, however, is currently preoccupied with the way things are going in her life. She's in the middle of a huge fight with Billy, and she's not going to let the rising tension between them get in her way at all. She's done with his antics, and she's not about to sit back and allow him to get in her way.
But that's not all. Summer is also trying to keep Kyle for herself, but he's about to take notice of someone new, and we have a feeling that someone is Lola, who just so happens to be the sister of Rey and Arturo — one man whom we all know is not honest and good and one we are still up in the air about as we get to know him through Abby's eyes. Finally, we are going to see that Lola appears for the very first time. She's new to the show, and she might just be here for a while. She might have a lot to offer, and we certainly think that this is going to turn into bad news for Summer.
Stay tuned for more Young and the Restless and be sure to check out TVOvermind daily for the latest Young and the Restless spoilers, news, and updates.