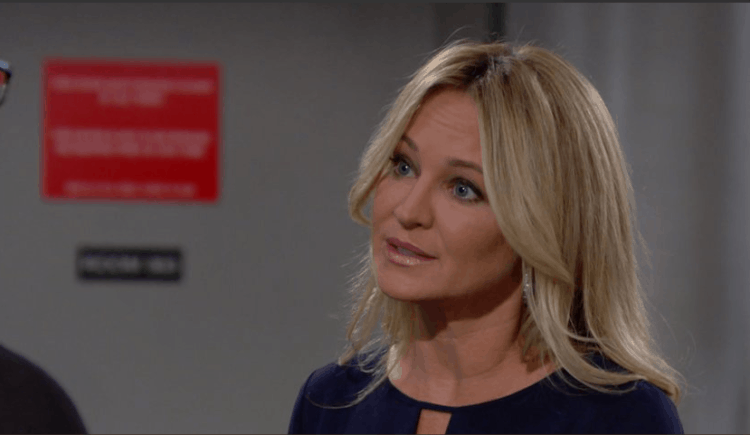 Young and the Restless fans are a little surprised. We are a little bit shocked that Cane is so shocked about his situation right now. His wife is in jail for a year, and he's off making out with Victoria any chance he gets, and he's actually surprised that his wife served him with divorce papers? She's not in the best place she needs to be in her life to make decisions like this, but she is in a place where survival is her main goal, and the distraction of worrying about her cheating husband is not the best option. He needs to keep in mind that it wasn't that long ago he was caught cheating with another woman who ended up pregnant with his baby, and that baby is now being raised by his actual wife. She's not really sure she's in the mood to handle him cheating twice in as many years and just roll with it.
Meanwhile, we are totally shocked to see that Reed has decided to side with his father after everything that happened, but we also know that he doesn't know all of it. Does he? Does he know that his father was physically and emotionally and verbally abusing his mother? Does he know that's why his grandmother tried to kill him? Is any of this relevant and important to this child in the least? And what about Arturo, who is about to learn that he, just like his brother Rey, is without a job? He's not in the best place right now, and this is just one more blow. He might just take off and leave town now, and that might be the best thing for him. Though, we suspect that Mia is not yet done with him or his brother.
What's Happening on Young and the Restless
😍 @MelodyThomasSco is our woman crush every day! 😍 Have you seen the glamorous photos from her cover shoot with @CBSWatch? Check them out here: https://t.co/hDIBZh6PmI #YR pic.twitter.com/lE0pLuFkXB

— Young and Restless (@YandR_CBS) March 27, 2019
Could this woman be any more beautiful and amazing?
What's Next on Young and the Restless
It's a can't miss week on #YR. 👏 Mia's causing trouble, Paul's taking charge, AND you'll all get rocked by a massive twist! pic.twitter.com/EVZWgkR7Oy

— Young and Restless (@YandR_CBS) March 24, 2019
We have to say that there is a lot going on with JT and his brain tumor situation, and we have to wonder if there is a chance that this is one way that the show is trying to write him back in on a good note and explain away his horrible behavior, and is that why his son is siding with him all of a sudden? And what do we do with that information? For now, we sit on it. Because something amazing is happening that will just throw you for a loop when Ashley Abbot walks through the door and makes a return that no one saw coming. There is nothing that we didn't see coming in so man other stories, but this is one that we did not see at the moment. She's back, and she's got to come back for a very specific reason that will become clear as you continue to watch the show unfold.
Furthermore, we suspect that she is going to have some words to share with her daughter given her specific situation with Arturo — and she will probably be fine with watching her leave him as she doesn't want to see her daughter with the man who cheated. And we think that we will see a bit of Mia as things start to unravel for her, too. Now Arturo is free to be with her, but she's fake pregnant with her husband's baby, and telling the truth about that will not make things any easier. Perhaps she will pretend the fake baby is Arturo's?
Stay tuned for more Young and the Restless and be sure to check out TVOvermind daily for the latest Young and the Restless spoilers, news, and updates.