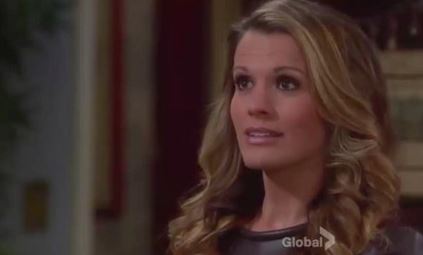 Young and the Restless fans know that Chelsea has to figure out what to do next. She's got no options left at this point. She's got a city full of people mad at her now that they suspect she's done some things that are very wrong, and she's got a situation going on in her mind she can't control at this point. She's not happy with her own life, and she's not happy with the way things are going. She's got a lot of people mad at her, and that makes it really hard to move on. But she did lie, steal, and cheat them — so she knows this is her fault.
But right now she has to find out what to do next. She has an option. She can skip town and get out of the way before anyone has a chance to do it for her, or she can stick around and continue to lie and hide things from everyone. We suspect she's about to find out that Nick is more upset with her than he's ever been in his life, and she might not handle that well.
But really, it seems that Nikki and Victor might be her biggest problem. She's now effectively messed up their son's life, and that is a big no-no in her world. Does this mean we might see them take her out and make sure she's not around to mess with their family anymore? It's possible, and we would not be surprised.