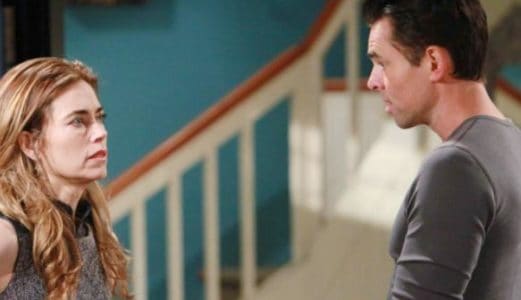 Young and the Restless fans aren't sure what to make of Victoria and Billy. He is so upset with her for making a move on Ben and spending the night with him even though she's sure she knows what she is doing. We just aren't sure she knows what she's doing in the least, and that means there is a good chance they might just make it a miserable moment in their own lives. They have a lot of issues to get through, but that doesn't mean they can't spend some time getting to know one another a bit better. Except that Billy will never allow that.
He is under the impression that his ex-wife is thinking with the wrong body parts, and that is going to do little more than just offend her as she works so hard to make her work better. She's working with what Cane did to the company, the lawsuit, and all that happened as a result of his behavior, and she has no idea she's currently working against Jack.
Speaking of Jack, will he be able to make Ben change his mind about what he wants? Is there a chance he can get this man to change his mind about it all at some point, or will we see the two of them make a point of being enemies as they fight on opposite sides of what they have to offer one another? Does Ben really care for Victoria or is he just using her, too?