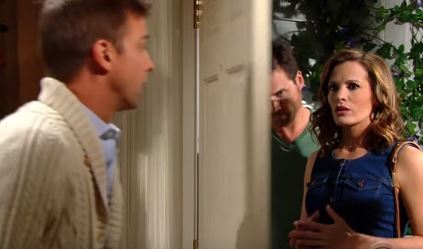 Young and the Restless fans are so caught up in so many story lines right now it's hard to figure out where things are going, who is where, and what is going on to be honest. With that said, we've decided we want to focus on Dr. Harris and Chloe for the moment. When she and Kevin escape from the good doctor and his bad news, we are going to find out that there is a big situation going on. Dr. Harris makes a call almost immediately to Victor and he finds them.
It takes no time. They actually make a really big mistake and use his credit card to book a hotel room and Victor is able to find them in a matter of moments. It's not all that smart to do, and they should know better. They should really know better considering this is not the first time that Chloe has been on the run and had to hide from everyone, but mistakes are easily made.
Now that Victor has them back, what will he do with them? We hear there is a chance he might let them go. Will he make it his mission to see them go free and not pay for his crimes for him? No way. He's going to make a decision that is going to make his own life easier in every way, shape, and form. Bu tit might look like he's doing it for them to begin with.