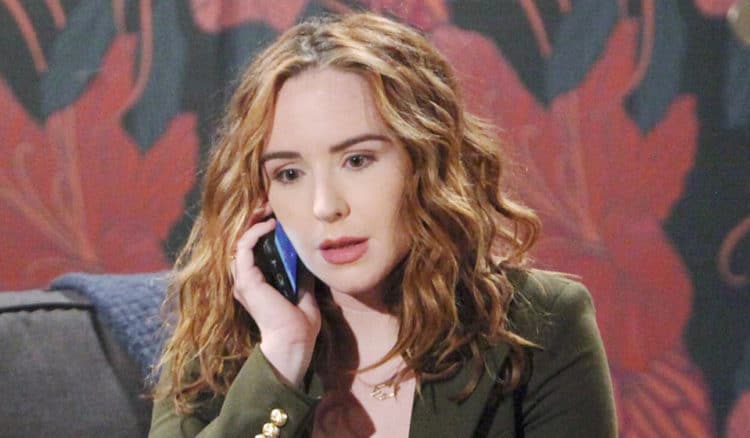 Young and the Restless fans are anxiously awaiting any spoiler that is not related to a flashback episode. As much as we want to bring these to you right now, we cannot do that. We cannot help you with anything new until we know something new. This time last year, there was a day when we were bringing you the summer plotline spoilers for the summer season. Summer season is always one of the best and most dramatic in the show, and we miss that this year. We didn't get to bring you the spring spoilers, either. The world was shut down as we were preparing those for you, and things just didn't work out for us. Now, we are ready to star the summer season and we have no idea just what it will bring. There's nothing new right now. It's all old, and we are all right with seeing old ones, but we want to see more of the new ones again sooner rather than later. Thankfully, we can see that you guys are all ready for some good news, so here we go.
The State of California has given productions the go ahead to get back to work effective this past Friday, June 12, 2020. Here is the statement that they released. "Music, TV and film production may resume in California, recommended no sooner than June 12, 2020 and subject to approval by county public health officers within the jurisdictions of operations following their review of local epidemiological data," say the California Department of Public Health.
What does this mean? Well, it means that shows can make their own rules, but the state has given them the go ahead to get back to work on the 12th of June. We don't know if the people from this show went back to work, but we do know that they are all ready to get back to work. We imagine that there is a lot that they have to work through before they begin their filming, however. First, we imagine there is the question of deep cleaning all things in the studio, including wardrobe and sets and makeup brushes and everything in between. We imagine that older cast and crew members probably need a note from their doctor, and we imagine that they have to figure out how to film the show while also respecting social distancing. There might be some cast who cannot return because of their age or their own health issues — or the health issues of their loved ones who live at home — which might present a whole new list of problems for the show.
Then there is writing. Did they do more while they were away so that they have some new scripts to work with? Or, did they choose not to write since they don't know what kind of guidelines need to be followed upon their return? We don't know, but we would imagine there are going to be modifications made to some scripts, maybe changes to the sets, additional time for cleanings and such, and we imagine that there are a lot of decisions that need to be made. We would not be surprised if the cast didn't return as soon as the crew who now have to get things ready.
However, we are hopeful that there will be some sort of announcement made soon that they are all returning to work. We are looking each day for it, and we are quite excited about all of it. However, we also know that there is a lot more that happens in this situation than there is not, and we cannot handle what is going to come of this. We will look forward to the changes that are coming while also looking forward to some new episodes sooner rather than later. We don't know if we will have any summer spoilers to share with you, but we promise that as soon as we know something is happening around here, you will be the first to know that it is happening. We are anxiously awaiting news that this show is coming back and that we are going to get some new shows sooner rather than later.