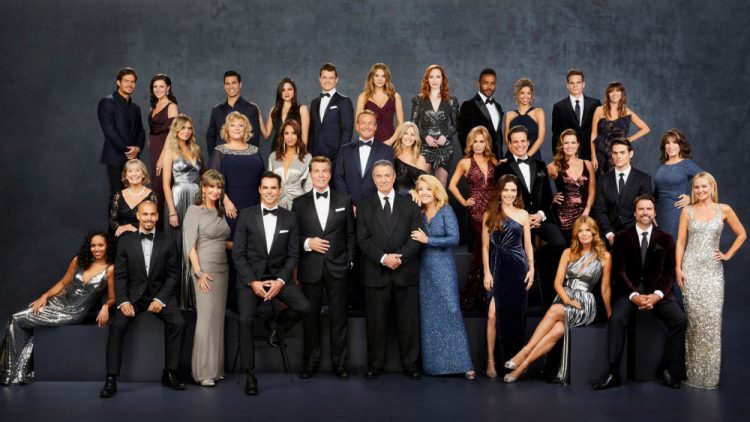 Young and the Restless fans have been watching as Lily has suffered watching her son make some life decisions she does not agree with. We get it. Finding a girl — Shauna — in your son's bed is not something you ever want to deal with, but it's something she has to deal with at this moment. They swear that nothing happened and that it was not what Lily thought it was, but she's got a lot on her mind right now — and she cannot handle this kind of discovery. She's beside herself, and we get to see her figure out how to handle this. She's still processing what she's found, but it was entreating to watch.
We also got to see a few other interesting things in the latest recap. We saw that Jack spoke with his mother about her past. He didn't get what he was looking for entirely, but he was able to get some information from her he might be able to use in the future. She's a mess in terms of her memory and her health, so this is a situation he cannot control in any way, shape or form. But it's one of those things that might just take a little longer for him to realize.
It's been a very interesting week for this show, and so many people have done things they might be proud of, they might not be proud of, or that they might regret. We saw Hilary take strides with Devon. Neil has moved in next door to them, and we think Lily might have something to do with that. We've also seen Nick have more than a few moments of his own. This was is good, but next week will be even better.
What's Happening on The Young and the Restless
From hosting The Hilary Hour to guest modeling on @PriceIsRight, @MishaelMorgan1 can do it all! Did you catch her on TPIR today? #YR pic.twitter.com/yeahxyGzpA

— Young and Restless (@YandR_CBS) June 6, 2018
Our favorite thing this week was seeing Hilary as a guest on "The Price is Right" and you should check it out.
Sheila is a character we all know and love to hate. She showed up on Eric's doorstep last year looking to regain her role as his wife. She lost that role a long time ago when their marriage ended because she is basically crazy, and she's been looking for a way to get back into that money pile somehow. She came in and tried to make it seem like Quinn was not a good wife — she's not, but that's a different story for a different day — and she lost.
But will Kimberlin Brown — Sheila — lose in real life? It seems she will not. She's put her name in the hat to enter the political world with a run for Congress. She's going to find out if she has a chance soon, but the most recent polls in California show she might have a promising future in the political world. She's currently in the middle of her campaign, but we think she might have a chance to be a real contender.
What's Next on the Young and the Restless
It's Summertime in Genoa City next week on #YR! pic.twitter.com/td7oQ4j6Zc

— Young & The Restless (@YRInsider) June 1, 2018
It's weekend. That means you don't get another new episode for a few days, so we will stick to bringing you information about the coming weeks. There's a lot going on in the world that we might just want to hear more about, and we cannot help but become a little excited for it all. For one, we do hear there is a lot to happen when the four women who formed this very special bond find out they are not in a good place. There is a lot going on right now, and we hear that Nikki, Sharon, Phyllis, and Victoria are going to face some serious problems. They will find out that their allegiance is not what they thought it was, and they will wonder if they should go out and find that it's ever woman for herself. Will they fall apart and lose this secret, or will they find a way to keep working together to protect themselves from the people they're becoming and the things they are doing? We don't know, but we do suspect that there is a good chance they have to make some big decisions in the coming weeks.
Stay tuned for more Young and the Restless and be sure to check out TVOvermind daily for the latest Young and the Restless spoilers, news, and updates.