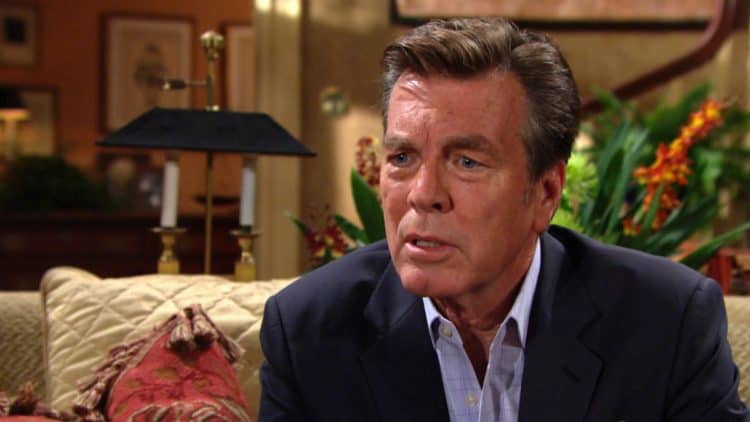 Young and the Restless fans feel a sense of relief knowing that Billy's therapist is back in town and things are working out for him in that manner. It's been such a long time since he has felt anything less than horrible, and there is nothing he can do right now that will fix anything he is dealing with. He's got major mental issues and health problems, and they will not be quickly dealt with and handled. But, his therapist is here to help him, and we hope that she can make it right for him. We suspect it might be a long road for them, but we do think she is the best chance he has right now. Maybe he and Victoria have a chance to fix their relationship and the things that are going on in their lives, too. But, what do we know about all of this and what it means in the world?
Also, what about Adam and his big move? Will it work, and will he be able to get what he wants? No one is happy with him, but Sharon insists on standing up for him on a regular basis. This means that things might just turn out for the best for them if they allow that to happen. We don't know for certain how it might work out, but we do think that there is a chance it might work out for the best. There is a chance they might get a shot at making things all right, but at what cost to everyone else? At what expense to those who are in their lives? And what will he do to get this to work for himself, and who will he hurt in the process? It's not going to work for him, and we all know it.
What's Happening on Young and the Restless
Dina and her Jackie ❤️ #YR pic.twitter.com/6UT23g9BSn

— Young and Restless (@YandR_CBS) September 24, 2019
Family matters.
What's Next on the Young and the Restless
You won't believe what happens next on #YR. 💥 Make sure to tune in this week! pic.twitter.com/VcRPDYDG0y

— Young and Restless (@YandR_CBS) September 22, 2019
Amanda is all over the place right now, and she's making some serious waves. She's going to get a chance to meet Mariah today, and we don't know how well that will go. She's been in the middle of making some moves of her own, and we all know how protective and how close Mariah is to her mother, so this might not end well for either of them. But then there is the fact that Rey will not stop his support of Sharon, and we cannot figure out what his problem is, or really, what her problem is. What are they doing and what are they trying to accomplish with one another? What will they do that will make their lives more prominent and more interesting? Why does he insist on supporting her when he knows darn well she is not in this to win this?
And what is going to happen when Kyle sees Summer differently? She's been crazy in love with him for a long time now, and he's not seen her in that manner of speaking in any way since the beginning. She's done every single thing in her power to change that, and it's not worked in the least. She has done all she can to get him to see her like that. She's married him hoping he would fall in love with her. She tried to ruin his other marriage, and she's done all she could to get him to fall for her, and now he begins to see her in a new light?
Stay tuned for more Young and the Restless and be sure to check out TVOvermind daily for the latest Young and the Restless spoilers, news, and updates.
Tell us what's wrong with this post? How could we improve it? :)
Let us improve this post!