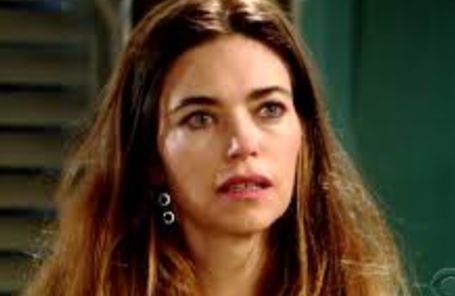 Young and the Restless fans know that Victoria already told Phyllis she's doing playing games. She's not going to back down about this, and she's not going to play nice anymore. She wants her husband back, and she's going to do whatever she can to get him. We know that Phyllis has been steadily working against Vickie this whole time, and she's being horrible to her. So that might make Victoria's actions a little better…or does it? We know that she's been experiencing some health issues, too, so what does all that mean?
Does that mean that people will see a serious fight happen? We know that Phyllis is going to make her apologies to Billy and be honest with him. She's going to do whatever she can to make this right. It might be her way of getting the upper hand when Vickie starts taking the gloves off when it comes to her ex-husband.
We hear this week she is going to go in hot and strong with the flirting and the obvious news to him that she wants him back. She's going to take off the gloves and do what she can. And she does not feel bad about it at all. But will he respond? And does she mean this or is this just a way of her illness making her life a little crazier? We don't know, but we know it's making our lives a little more entertaining.