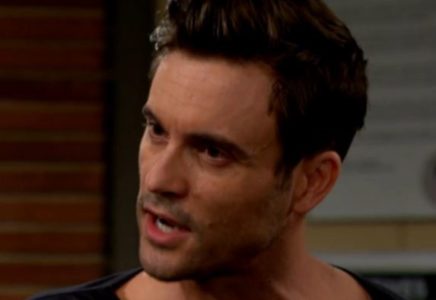 Young and the Restless took the most shocking turn this week. No one realized what happened with Cane that night overseas. Let's face it — we all wondered if perhaps he was set up. We wondered if there was a chance that he didn't sleep with Juliet and that he only thought he did because she planted her stuff in his room when she realized how drunk he was. We thought she might have noticed this as an opportunity to set him up, get what she wanted out of her life with a little light blackmail, and probably advance her career a little bit faster than it might be otherwise.
But then we noticed something else — she really was quite adamant that this was just between the two of them. When Hilary found out she was devastated, and we thought for a moment maybe it was just a mistake and she felt guilty. Now we are no longer convinced of anything. Just when Juliet makes us think she's a good person with a good heart — everything changes.
Now the rumor is she is pregnant. With Cane's child. She spiked his drinks while they were there so she could guarantee he would be compliant enough to sleep with her, and she got pregnant when it happened. Now she claims she is carrying his child, and he is not happy about it. But we really wonder if this is true or if she's making it up. We don't know, but we do know she's a lot more devious and dangerous than we gave her credit for.