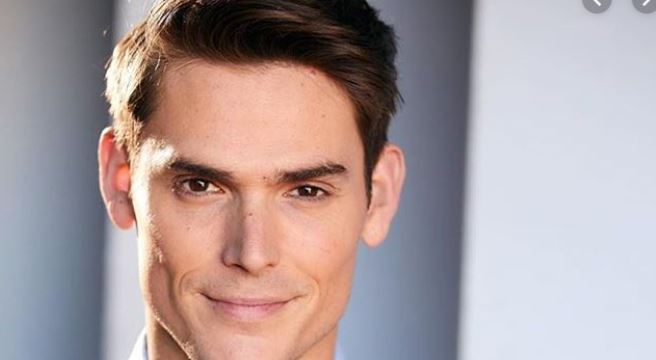 Young and the Restless fans are not shocked that Adam is back this year, and we know that it's been a long time coming. We did not think he was really dead when his death occurred a few years ago, and we are still convinced his one of the best and brightest villains on the show this year. That brings us to our point. We love a good villain, and we feel that 2019 has been filled with them. We feel that they are here, they are better than ever, and they are not always the people you might think they are. Sure, you might assume that a good villain is someone who is doing obvious horrible things, but we think there are others who are just as devious that might not seem like it, that might not make it seem so obvious, and that might not be nearly as noticeable to all of us. Who might we be talking about in 2019?
Adam
It should go without saying he is the best villain Genoa City can see these days, and it's because he genuinely does not care what anyone thinks, how they feel, or what they want. He's a man who doesn't care at all what anyone is going to say about him, do about him, or feel about him. He's not in the mood to care about their feelings. They don't matter to him at all. He's so not into anyone other than himself, and that kind of narcissistic behavior is dangerous and ugly in so many ways and on so many levels. On that note, have we mentioned we love having him back and we cannot wait to see who he takes down, what he accomplishes, and all the drama he will bring to the table in the near future? We do love him, and we are so happy he is here to make all these people miserable. They have been making themselves miserable for a long time, but we like that he picked up right where he left off, and that makes us feel so happy and so much like the old Adam we knew and loved all those years ago is right back where we want him.
Summer
Summer is a mess. She's a young woman who came home to do all the things that would upset her mother and her father. However, she essentially just made sure that she was able to get what she wanted out of life by lying to people, but trying to destroy Kyle's life so that she can have him for herself, and by messing with men she had no business messing with. She's not been someone who has done a good thing once in the past year other than look out for herself. She's hurt her mother and her father. She's hurt others, she's done things to her best friend that would horrify him if he knew the truth about her. It's been a horrible year for her, and we think she will only get worse as time goes on. She's still so young, and she's got her mother on her side now. With Phyllis on her side and helping her do these things, she will never learn to be a good person.
Sharon
You didn't see this one coming, did you? Most people would not consider Sharon a villain, but she's been ugly this year. She has lied, cheated, and she has gone out of her way to make herself happy by doing what she feels she needs to do that hurts others. She's not usually the type to hurt other people, but she's been very subtle and deliberate this year with her actions and her ugly behavior. She's not made many people feel good or happy about her life, and she's not made anything happen that we feel is wise, good, or even remotely okay with anyone else. She's been given a chance to do things her own way, and she's been given a chance to make that happen by being honest. Yet, she's chosen the route that doesn't include honesty each and every time she's had the chance, and she manages to be the victim in her own life by her own design.