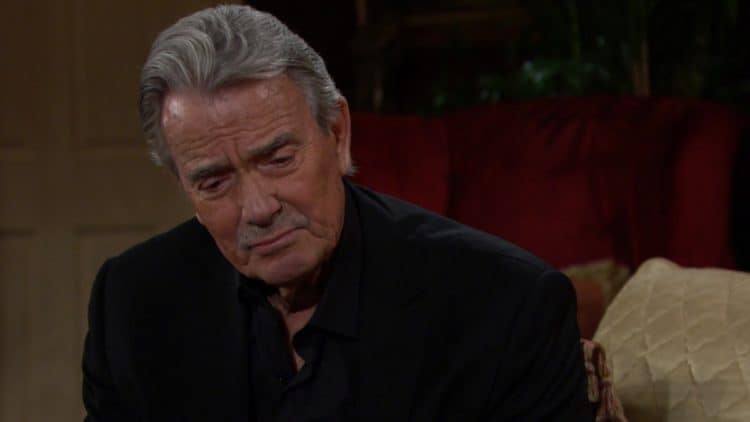 Young and the Restless fans aren't sure how to react to all that is going on, but we have some ideas. There is something to be said about how well things are going for Phyllis. She is in a good place right now, and she's not mad about it at all. She's been right on the money regarding so many of the things in her life at the moment, and she's not upset by that. She's getting her way, and that is a thing that works out well for her. You know her, though. She likes that kind of stuff, and she's not upset about it at all. But, then there is Kyle. He and Billy are both working so hard to get the office they want at the family business. They both want Jabot, and they will do anything and everything they can to get it. It's not something they can focus on otherwise, but it is a thing they can deal with.
They are both vying for this, and it's ugly. They both want the office, but neither of them is really deserving. Kyle is still too young and immature. Billy is going through a bit of stuff right now that doesn't exactly make him the best of the best. There is nothing that either of them wants more, though, and that means they are going to get what they are looking for. They are both going to spend so much time fighting over this that they will likely miss the big picture with everything else. They have nothing in their lives to focus on, and it's showing. They aren't going to get much out of this other than some impatience and a situation they cannot control. We are not impressed by either of them right now.
What's Happening on Young and the Restless
🚨Calling all #Chick fans! 🚨 @JoshuaMorrowYR and @MClaireEgan are going LIVE tomorrow on the #YR Facebook page. For a chance to be answered, tweet your questions below, and tune in at 1:45 pm ET/10:45am PT. pic.twitter.com/bDGlREXkR8

— Young and Restless (@YandR_CBS) October 7, 2019
They're so sweet together.
What's Next on Young and the Restless
Will Victoria's ambition earn Victor's respect or start a war? Find out this week on #YR! pic.twitter.com/sFtgiQ9G0v

— Young and Restless (@YandR_CBS) October 6, 2019
Victoria is not happy with her father. She's been through so much with him in the many years of her life, but she's never been as upset with him as she is in this moment. He's done some horrible things, some terrible things, some ugly things. She's done things that have made him upset, too, and she's not ashamed of that. She's been through so much with him, but his faked death and the situation that he just put their family through was too much for her. The sheer fact that she is the one who is dealing with all the things that are going on in their lives is just too much for both of them at the moment, too. They are too much into what is going on in their lives, and there is nothing that they cannot handle. But, she's dealing with this on her own, and she's got to make an appeal to her father.
But, now that he is back from the fake dead, will he even bother to listen to her as she has to tell him how she is feeling and what is going on? Will she help him at all? Will she get through this and will things work for them in the long run? We cannot be certain that anything will work out in the long run, but we are certain that things will take a much-needed turn for them as they get their lives together. She's dealing with a lot, and she should not have to be dealing with the things that she is working on.
Stay tuned for more Young and the Restless and be sure to check out TVOvermind daily for the latest Young and the Restless spoilers, news, and updates.