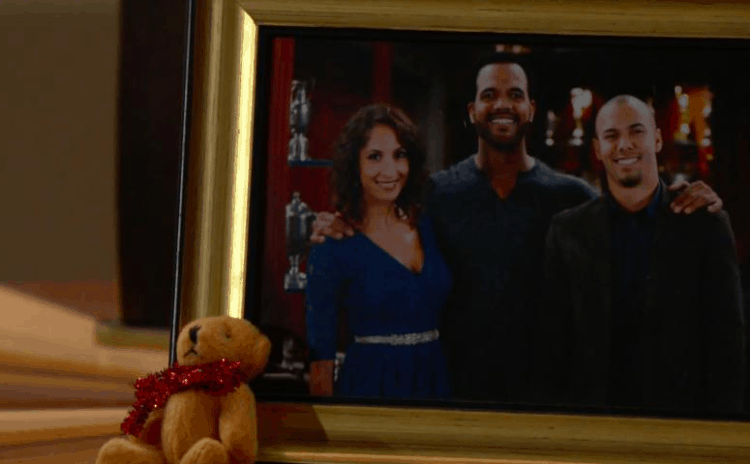 Young and the Restless fans are not sure what to think, but they know things have to change. For one, we can see that there is a big problem where Chelsea is concerned. Her husband is in town, and no one knew she was a married woman. However, she is married, and she is married to Calvin. She took off when he came back to collect her and tell her she needs to come home with him, but she did look back at Nick with an expression that made us feel that she would like for him to come after her or she will be back for him. However, he has a lot to consider and a lot on his own mind right now. He's not sure how he feels about her or what is going on in their lives, but he is a man who will make it clear that he is being thoughtful.
Summer is obsessed with Kyle, and Theo is not happy about it. He's had enough of her obsession, and he is going to go out of his way to make sure she doesn't get what she's looking for or what she wants. She might not be his cup of tea at the moment, but he is a man who feels that she's got to give this up, move on, and she's got to get it together. She's playing with fire, and she is the only one who will end up burned when this is all said and done. For now, though, we know that there is more we can expect from all of this. There is nothing else that will make this seem less dramatic, but he might just be the one who stops her from being this way. Will it work, though?
What's Happening on Young and the Restless
https://twitter.com/CBSWatch/status/1146474309432553472?ref_src=twsrc%5Etfw
How do you not love her so much?
What's Next on the Young and the Restless
https://twitter.com/YandR_CBS/status/1145331154708500483?ref_src=twsrc%5Etfw
Jack is doing nothing that will make his life easier in this specific moment, and Phyllis is not helping his case. She is going out of her own way to challenge him into doing all the things she feels are right to do, and she's not amused by much of his own behavior. She's got to get her own situation under control, which is really not something she can easily do without some help and something else to get her going. She's a mess, but she's someone who does go out of her own way to make sure things do work out. She's got some stuff to deal with, and we are not going to focus on that. For now, though Traci and Cane are going to celebrate a bit more. They've been seeing how things will work with them, and it's been a thing. They seem to be making it work in some way, but in others it seems almost comical.
We just aren't sure about them. But, for now, we also think that they might just have something else do to with one another that will work out well and happily for both of them. We know that there is always a long future of bad news that might just come their way, but they have the ability to make things good and well in their lives, and we do like that. We like it, we love it, and we kind of want to see more of it. It is, after all, Independence Day, and that means we get to see the world in a new light.
Stay tuned for more Young and the Restless and be sure to check out TVOvermind daily for the latest Young and the Restless spoilers, news, and updates.