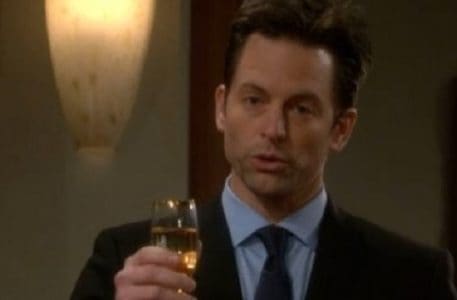 Young and the Restless fans know that things are never quite what they seem when people are in the place of desperation they seem to find themselves in so often. We've been discussing it for weeks at a time now, and we have more reason to discuss it now. Michael Muhney, the former-former Adam Newman, is asking his fans to go ahead and make sure they continue to ask for him to come back and reprise his role. If Adam is still alive — and we all think he is — it won't be Justin Hartley that comes back for the role. He's working elsewhere at the moment and not in need of another job in the meantime. Muhney, though, is someone who seems to want to come back to the role, but we are beginning to suspect he might already have it and is just drumming up bigger fan support for his own return.
Right now this is a story line that has garnered more attention than virtually any other line on the show. There is no reason he shouldn't be back at the moment, and many people want to know why this isn't a story line that's part of the May sweeps. Of course, there is a lot more to it than that, but that's not something we can discuss without much more information. We know that he's been on Twitter responding to more than 100,000 fans who want to see him return. He's told them precisely who they need to contact.
It seems to us he wants this role back in a big way, and maybe he can command more money from it this time around if he has the support of so many people. We don't know that anyone is going to do anything though unless the writers are able to come up with some contract negotiations of their own without first being on a newfound strike in the coming weeks. It might happen, and we just don't know. We know that Adam won't be back for the May Sweeps, though, since the show is filmed several weeks in advance. What we do know is there is a lot we can see happening before much longer, and that'll be quite exciting.