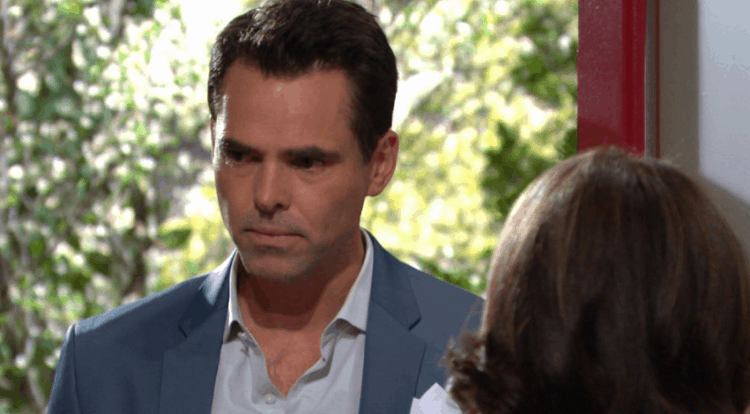 Young and the Restless fans love when things go our way, but they are not going Jill's way. You see, we are happy that she is back and we get to spend some time with her, but she's not entirely thrilled about the whole reason she is back. You see, she's in a place that has her feeling a little bit less than peaceful. She's home, but she's upset with her son, Billy, and Victoria over the fact that she was not invited to their happy celebration. They left her right out, and we think that was not a very nice thing for them to do. They didn't make the best decision here, and that's obvious to all of us. But, what do you do when that happens and there is nothing you can do about it when it's all too late and things are a mess? We know that they have some options, but we don't know if she can support this.
Meanwhile, we have been watching Rey kind of unfold in his own life. He's not sure how to focus or function on things that are going on in his life, and that's not a good thing. They have to focus on what is being done around them, and that means Sharon is focused on Adam. He can see that there is something there, and he doesn't like it. Meanwhile, Chelsea is back and she's a mess, but she's spending her time with Nick. She is sure he can find a way to forgive her, and we can tell that she might be in the mood for a bit more than that. She doesn't seem too torn up about the death of her husband, either. But that's how things go when you live and work and play in Genoa City.
What's Happening on Young and the Restless
Just because we love seeing these two back on #YR together 💞 pic.twitter.com/3cZRX3tcPt

— Young and Restless (@YandR_CBS) July 12, 2019
They are cute, right?
What's Next on Young and the Restless
She lost her husband…will Chelsea's ex sell her out? Find out this week on #YR! pic.twitter.com/qfqgjwUT2S

— Young and Restless (@YandR_CBS) July 7, 2019
Sharon and Rey have not been in a good place, but we do hear that this will change for them. We hear that they are going to kiss and make up, and that will be a nice thing for them. They have a lot to offer one another, but we don't know if they can do this without the other. We know that their situation is one that needs a little help to say the least, but we just don't know if they can handle what is coming their way when it all goes down. Can they figure this out and make it work, or is there more to this than we can see happening? To be quite honest, we don't see this working out for more than a few more months, if that.
Then there is Traci, who is going to find out that she has the power and the ability to make Cane open up about his life and his times, and she's going to ask that of him. She wants to see him open up and be a guy who gets things off of his chest and makes the most of his life, but will he? Will he be able to make this work with them? Nikki, on the other hand, has some plans for a family dinner situation, and they will not go well. We can see that, too. There's not much happiness in this family at the moment, and we are not surprised or shocked that her plans won't work out.
Stay tuned for more Young and the Restless and be sure to check out TVOvermind daily for the latest Young and the Restless spoilers, news, and updates.