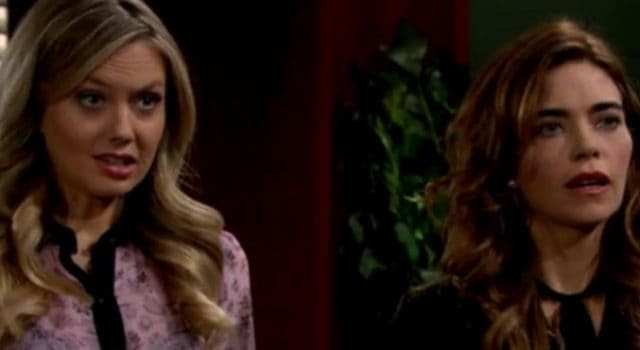 Young and the Restless fans are excited to see a little sisterly drama between Abby and Victoria now that she's back in the family business. For a while, Victoria wanted out from under her father's watch in the business world. She was not interested in working for him anymore, and that made Abby very happy. She does want to work the family business, and she's been putting in her time and energy more than anyone. Despite the fact her father loves her unconditionally, she has not been given the same advantages as her sister when it comes to their work. They have always known that Victor would rather have Victoria behind the realm of her company, but she chose to leave. That's why Abby got the role she got, and she's not happy her sister is back.
Now that Victoria is back with the company, will this mean Abby's role is taken from her? Does Victoria even want that? Abby thinks she does, and she's going to become very defensive as a result. We don't know what might happen with these sisters, but we do know they have a lot of issues they need to work on. They are not happy right now, but they aren't mad at one another. If they talked about things, they'd realize that all is well, but Abby won't. She will assume, and it will turn ugly for her.
With that in mind, will there be any major issues in this family's life in the near future? They are already walking on eggshells with their father since finding out what he did to their brother last year, but they all need him to maintain their own lifestyle, to keep the family name alive, and to make sure they all maintain the reputation they've had for so long. They are not working on anything at the moment other than their personal lives, but it's going to change the dynamic for Abby to have her sister back in their offices. She doesn't like it at all. She wants her out, and we think Abby might turn on Victoria in the near future.