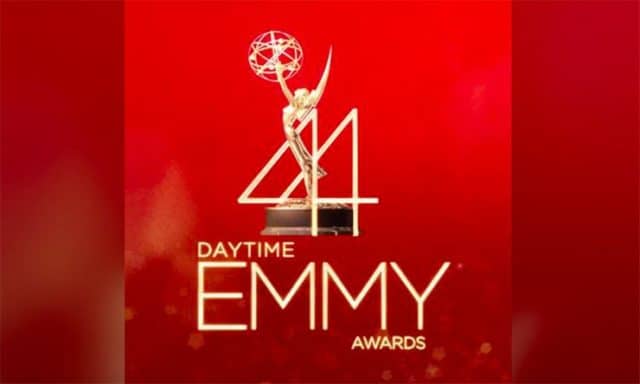 This year's Daytime Emmy Awards are a week away, and we've got our takes on the frontrunners in the Daytime Drama categories. This past week the Television Academy released the storyline clips submitted for this year's Daytime Emmy's. Before the winners are announced, we've got our take on who should take home the trophies. Days of Our Lives's John Aniston and James Reynolds, General Hospital's Chad Duell and Jeffrey Vincent Parise, and The Young and the Restless's Steve Burton are nominated in the Best Supporting Actor category. We have our pick for the frontrunner, as well as who comes up a very close second should the Academy not share our opinion.
Sometimes the reason a winner is chosen isn't just because of the caliber of the material, but the package itself. That may sound disjointed, but so is the process for Emmy submissions sometimes. If a selection is to be made based upon a package of material which is not chronological but shows a common thread, then it should be consistently strong. That comes across best in Steve Burton's work playing Dylan McAvoy. Dylan mourned the loss of a child who was never his, not for the first time, with dignity, grace, and respect for all parties involved in this mess of a baby switch. Burton really got to show the depth of that loss, and just what two-plus decades in daytime television has taught him.
The next person I can surmise has the strongest chance of taking home the trophy is Burton's former scene partner Chad Duell. Duell has been asked to play some of the toughest material in daytime television since taking over the role of Michael Corinthos III. In the span of a few months this past year Michael lost his almost-fiancee and then his little brother. One person can only take so much loss and not be expected to lash out. Yet somehow he's used all of those experiences to become the strongest member of the Corinthos and Quartermaine families, and Duell has become a stronger actor for it.
Who do you think should win Best Supporting Actor?