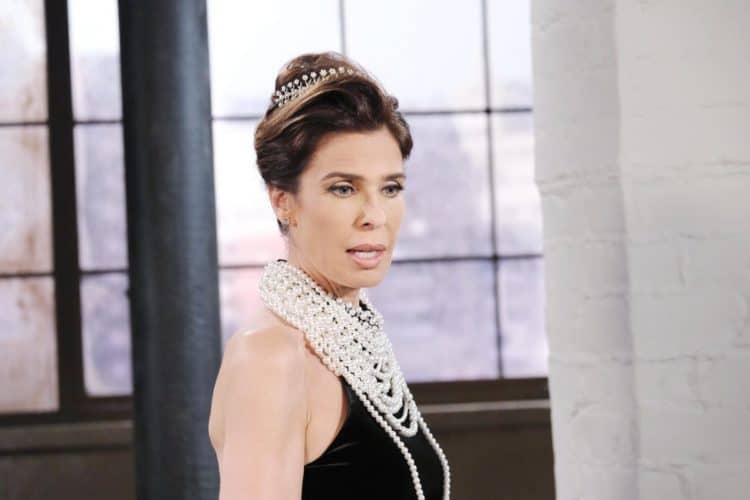 Days of Our Lives fans aren't sure how to handle the idea that so many things are happening around Port Charles right now, but we also know that it's only a few more days of this before everything turns around and all things are changed for the better. We don't know what might go down at the end of the day, but we do know that Jennifer might not be all right. Ben might kill his sister, and there might be more drama than we could ever handle before anything else even happens. We know that there is a mess to be handled and dealt with. We know that nothing will ever be the same, and we now that there is nothing that will stop the year from flying by after the weekend and everything passing into the future next week. It's going to be a change, but we are ready for it.
Meanwhile, there is a lot happening when Eli tells Julie what happened in his life, and how things will be from now on. He is the most unhappy man on the planet right now, and he's not sure how to get by like this. He's not sure how to fix his life, how to get past this, or how to move on from things, but he is also not sure how to function. She's shocked, but that's not something we are surprised about. Meanwhile, Kristin is going to do a few things of her own this week, including suffering yet another pregnancy scare. There are few things that will rock her world like this, but it's what it is. She's too much into this situation to have a good time of it, and things will not work out for her as a way of potentially being karma in her life.
What's Happening on Days of Our Lives
https://twitter.com/nbcdays/status/1189965156467392512?ref_src=twsrc%5Etfw
We do have to agree on this one.
What's Next on Days of Our Lives
Salem is abuzz with three weddings – Jennifer and Jack's, Adrienne and Justin's and Lani and Eli's – but will there also be a funeral? Watch @DAYS, weekdays on @NBC. pic.twitter.com/lF5fzm2ev1

— Days of our Lives (@nbcdays) November 2, 2019
Today is a big day in Salem. For one, we know that Gina is not going to allow Jennifer to live. She's doing everything in her power to keep her from surviving, and that will not end well for anyone. On the other side of things, we also know that there is something big on the way for Eric when Kristin decides to drop a bomb on him. Ben makes a terrifying discovery, and we hope that no one is dead. It's also the anniversary of the show, and they are celebrating in a big way. They have a big surprise by everyone, which is a major jump in time. This means by the end of the day, the entire show is going to be a full year ahead, and that means big changes.
What will we see happen a year from now? Everyone's lives will be entirely different, we know, but to what extent? What will happen? Will some people be dead? Will some people be gone forever? Will some people have different spouses and kids and things that have happened in their lives? And what will be going on with Jennifer and others who are not doing well in their own lives? We cannot say, but we do think that there will be some major changes we are super excited to see occur as the time changes, the year changes, and so does everything else in between. This is big, so don't miss this one. It's one of the most insane episodes ever to occur.
Stay tuned for more Days of Our Lives and be sure to check out TVOvermind daily for the latest Days of Our Lives spoilers, news, and updates.