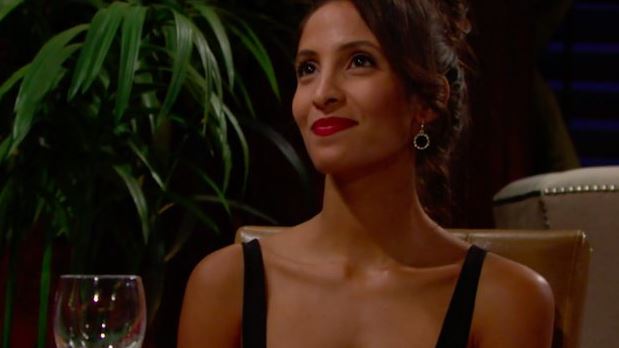 Young and the Restless fans are just over here all kinds of heartbroken over what happened with Cane and Lily. He got some bad news about her that will crush him for a very long time. Will they be able to work through this or get over what is happening in their lives at this point? For more than a year, they've faced every single problem that you can imagine in a marriage. He cheated on her even though he has no memory of it. He got another woman pregnant. He lied to save his marriage, and those lies ended up costing him everything in his life. He made mistakes, he made issues happen that didn't need to happen, and his actions didn't help their situation. But then he had a baby with a woman who died in birth, and that baby needed help. Lily had a hard time bonding with the baby of another woman that her husband had, and then she accidentally killed someone with her car when she made a poor decision.
It's been a tough life for them recently, and her being sentenced to a year in jail is not something they are dealing with well. This additional bad news will only make their situation that much worse. And then there is Traci and there is Jack. He is in the hot seat right now after Traci found out and forced him to say that he was involved in that entire contract situation. Things were not good for them, but there were different situations that all led to this and caused a situation. This entire family is a mess right now, and there doesn't seem to be anything that anyone can do to make this work for them. But we want to sit here and make sure we can all see that it will unfold in a situational manner.
What's Happening on Young and the Restless
For #TravelTuesday, we're looking back at these gorgeous photos from @eileen_davidson filming #YR on location in Paris. 😍 Do you remember why Ashley was there? pic.twitter.com/kI4oNw1bLY

— Young and Restless (@YandR_CBS) October 23, 2018
We just love her so much. She's gorgeous, and her location shoot in Paris was everything gorgeous. What is your favorite Eileen Davidson/Ashley memory? Did you ever get to meet her or did you grow up with her watching her as Ash? What will you miss most about her on the show?
What's Next on Young and the Restless
Cane receives shocking news today on #YR. pic.twitter.com/mkaH1GUkvM

— Young and Restless (@YandR_CBS) October 24, 2018
Sharon is not going to back down when it comes to Nick. He will not stop trying to win her back, but she will not give in to him. She's going to remain friendly with Rey, and she's not going to just forgive him and make things right with him. She's not happy with the way things unfolded and the way that her wedding day ended up going after she found out he slept with his own ex and woman that she might not consider a friend, but who she is friendly with. She's a mess, but she's not about to back down and allow this kind of behavior to continue in her life. We are all about that and we have no problem with it. But we do think that this is going to be something that she has to handle the real way before much longer to get him to realize what needs to happen.
And then there is the situation that will end up with Billy speaking with Victoria. This will not end up being good news for Phyllis if she ever hopes to get him back and work things out even after he tried to sleep with her daughter to get back at her. He and Vickie have such a long history and such a long situation with one another, and they might just end up back together if they can make that happen with one another. There is so much that might work for them.
Stay tuned for more Young and the Restless and be sure to check out TVOvermind daily for the latest Young and the Restless spoilers, news, and updates.