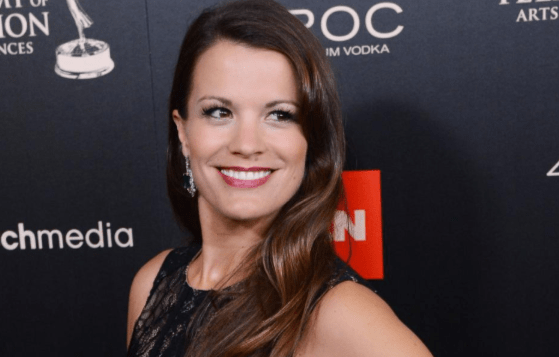 Young and the Restless fans know that not every second of the show for more than 50 years can go down in history as the best of the best. Not every moment is that amazing, that iconic, or that spectacular. But, some moments really just are. Some are much better than others. Some are good. Some are spectacular. Some are okay. Some are ridiculous. Some moments make us roll our eyes. Some moments make us want to walk away and never come back. And some moments make us want to stop in our tracks and make the most of every single thing in life. But, what are the best of the best? We really like these.
The Cake Fight
It was not the first cake fight we've seen on television. It was not the last we'll see on television. And it wasn't even the best one, but it was kind of amazing. Remember when Chloe and Billy were set to get married back in 2009, and they were just having a bad day of it? You see, Billy slept with Sharon one night before the wedding, and Chloe was not happy about it, and things were not going well for anyone at the wedding at all. There was a rivalry between Katherine and Jill for many years, and they were just so upset to even be in the same room as one another. They weren't living their best lives. They weren't even in the same situation, but they were always mad at one another. Because this day wasn't awkward enough with the two people who slept together in the same room despite being the same people who were not meant to sleep together, we all got to see things take a rather drastic turn when the two grown women started throwing the cake at one another. We can't say we hated it.
The Arrest
We love a wedding in Genoa City because everyone brings their very best behavior around. Just kidding. Everyone makes a mess of everything, and everyone is a disaster from the start. But, we do love when things take a turn and we all get to see it fall apart from day one. One of the many things we love about this show is the fact that people cannot get married without someone else ruining it. And this is yet another of Billy's failed marriages and moments, and we loved it. We loved that he was a man who wasn't sure what to do or how to do it, and we love that he was there to make things awkward.
But it was really good. Victoria and Billy were set to get married, but her father was so totally against it. He didn't want his daughter anywhere near this man, and he was not trying to make that a secret at all. So, when Victor decided to call the police and have his daughter arrested on her own wedding day in her gown and all, it was amazing. No, really, it was amazing.
The Moment of Truth
When things took a heated, and ugly turn, for Jack and Victor — well, that's all the time — there was one moment that stood out from the rest. It was the moment in which we all got to see them fall into a situation that would never change. Remember back in the 90s when things were not working out well for Jack and Victor, and Victor collapsed and Jack just left him there? He knew he was ill, that he might die, and that things might never be the same, and yet he left him right there to die. And that was a thing that wasn't going to work for anyone. And we loved every second of it. We loved it because it was a moment of truth. We loved getting to see them fall apart again, and we loved seeing Jack look at Victor, make his decision, and then walk away from it all. We enjoyed it, and we didn't really think that this was a moment that would change anything other than our opinions of how their futures would go when Victor didn't die. It was great.
Tell us what's wrong with this post? How could we improve it? :)
Let us improve this post!