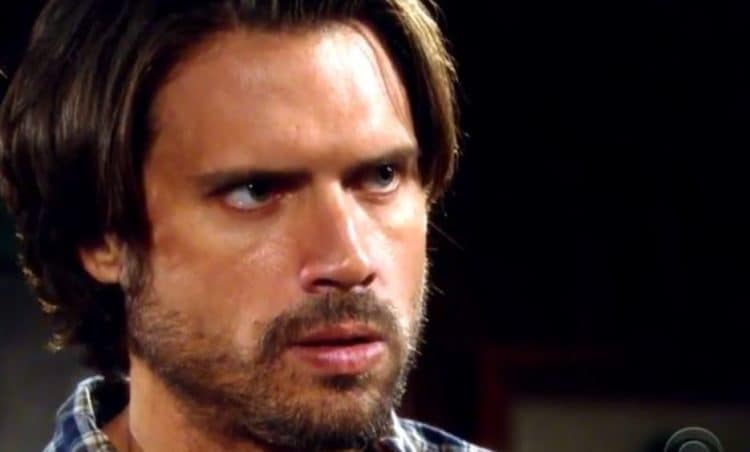 Young and the Restless fans are sometimes surprised to learn more things about the men and women who play the characters they love so much on their favorite shows, but sometimes fans are just as surprised to learn things about the characters themselves. This is not about the actor. This is about the person they play on television. Whether you've been watching the show your entire life or not, you might not know everything you think you know about them. That makes us want to go down into the depths of the characters we all know and love and figure out what it is you might not know about them. And that means we are starting with Nick Newman. He's in the hot seat these days, so why not learn a bit more about him. Did you know these things?
1. He's A Product of An Affair
He might be the child of Victor and Nikki Newman, but he is not a child who was born when they were happily married and together. In fact, they were not even remotely together when they conceived him. They were actually separated and not looking to rekindle their love for one another, and that didn't go well for them. Sometimes they spent too much time together, and one of those times they were not together but were together ended up with him being conceived. And who would have thought they would last that long? Well, kind of. They did break up, make up and repeat the process at least a million times since.
2. He Likes Jack Abbott
It's hard to imagine that Victor Newman would ever appreciate the fact that his own kids like the man he hates more than anyone in the world, but we all must remember that Jack was married to Nikki for a very long time. That made him the stepfather to Nick, and they got along quite well. In fact, he was often more of a father figure than just a stepfather when Nick was growing up, and he admires him. It's one of the reasons that he is not okay with his father and Jack fighting about all the things they fight about, and it's why he stays out of it and does not get into the middle of their arguments. He likes Jack, and that's a big thing when you are a Newman.
3. He Has No Age
If you're a true fan of the show who has been watching since he was born on New Year's Eve 1988, you know that Nick Newman is a mere 30-years-old at the moment. And while we think the man who plays him does look good, he doesn't look 30. But there is more. He went from a toddler to a 16-year-old man when he was rapidly aged only six years after being born. And then later the same year he was aged two more years so he could be a legal adult. Then a few years after that, he was 30 — that was 2008 — which means he's now at least 40. That's more like it, but what do we know?
4. He's A Fake Father
We don't mind this one bit, though. He's the kind of man who likes to take on the role of raising kids, and that's a very nice thing to do. He raised Sharon's daughter, Cassie, who died. He's raising Christian, who isn't even his own son. He didn't know that for a long time, thought. He always thought the boy was his, but it turns out that the young boy belongs to his late brother, Adam. He found that out about a year ago, but he didn't leave behind the boy he'd raised as his own at all. He's been there for him his entire life, and he doesn't feel there's any reason for the child to be raised anything other than his own son. He will never change in that aspect, even if he is someone who does cheat on all his wives and girlfriends. He might not be a great husband, but he does a stellar job when he's the father of children who might or might not be his own — and those who are.