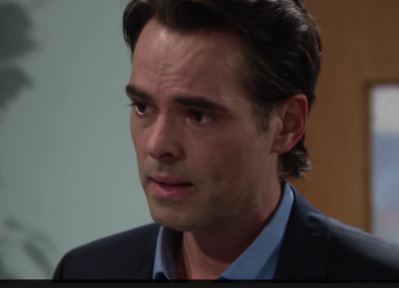 Young and the Restless fans know that Billy is not in a good place with anyone right now, and he's going to try and cover his own tracks about all that's going on at Jabot. He is absolutely to blame for all that happened with Phyllis' computer, but she's ended their relationship and he's working hard to save what he can. What this means for everyone else is that they have a choice to make. They can just deal as they want to deal.
They have their own issues to take care of, and that's something they can't handle with one another now that Billy is blaming Gloria for this entire mess. He was not happy to learn that he was found out, so he is going to do whatever he can and say whatever comes to his mind to find a solution to this problem.
And he thinks that blaming Gloria is the answer. We kind of disagree about that, but what do we know about anything? He has a life to deal with, and there isn't really anything we can do about whatever he's looking to do. He's going to try and pin it on her, but she's wily. She's not going to let him go out and ruin her name like this, so she will retaliate, and that is not going to end well for Billy. We can't wait to see her take him down, because she will do exactly that and have no problem with her choices.