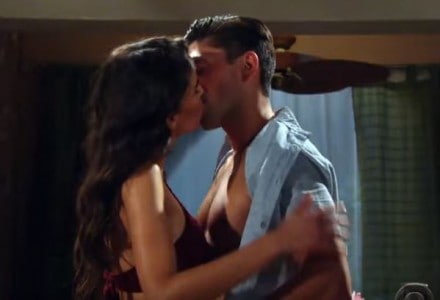 Next week is going to start off with a bang on the Young and the Restless, and not in a good way for the residents of Genoa City. We've seen so much go on over the course of the past few weeks. So many people are so sure of things and then they turn completely around and are shown that life is not even remotely what they think it is. Billy was supposed to die when he was hit by that car and in a coma after his brother had the machines turned off. While that would have been difficult for Noah to deal with, it would have made it impossible for anyone to place him at the scene of the car as the driver. Now Billy is awake and at home and he has a second chance at making his life right again. He's with his wife and their kids, but he's not making the changes he promised he'd make. In fact, he is now working with his mother and Natalie to screw over Victor and his wife, and it's not something he is having an easy time with.
Noah wanted to confess, but he let Marisa, Luca and Adam talk him out of it. Now he is forced to live with the consequences of his actions and he is having a difficult time with that. Kevin informs him that he can right the balance of the situation by doing something selfless, but we think that he might not be able to do it. Monday will show us that Noah is not happy about not confessing and Adam is not happy about him wanting to confess. We will see Adam in the heat of the moment yelling at Noah, telling him that he will go to jail and that he better find something exceptionally heroic to do so that he doesn't go to jail. Perhaps we are psychic, but we think that Noah wants to confess unless he can get rid of his feelings of unhappiness, and Adam is not too happy with this idea.
As far as secrets and deceit goes, we will learn on Monday that Sharon and Dr. Anderson seem to have some secrets. Sharon is well aware of the fact that Nick and Sage are using the doctor's position to take her down right now and figure out why she is so obsessed with them, and it looks as if she will tell her. Sharon called her Friday and invited her over, now we just have to find out if she did this so she could tell on Nick and Sage or if she plans on seeing if there is anything that she can do to help. However, spoilers show that she is going to tell the Dr. that she thinks that Nick suspects, though we don't know to what she is referring. What we do know is that the doctor is not happy with this announcement and she is going to become very upset while she is there with Sharon.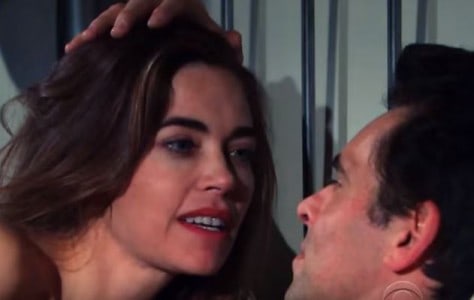 Nick and Sage have to figure out what their next step is and on Monday, Sage will present her next portion of this plan. However, Nick does not like it. He is not happy with the idea that someone is going to hurt Sage and that she might be in danger, and he tells her under no circumstances will he allow her to do whatever it is she wants to do. He wants her to stop this way of thinking right now and move on with her life. He doesn't like her being in Fairview and he wants her out. Whatever she has in mind might keep her there longer or it might hurt her in some way. Either way, Nick is not on board with it, and we are left wondering if perhaps Sage will do it anyway so that she can take down Dr. Anderson before it is too late. We will have to tune in next week to find out how the residents of Genoa City will react to all that's happening to them right now, but we know that they will not react as they should, or things would not be nearly so interesting.
https://youtu.be/dNz_9OLOmUs
Photo Credit — YouTube