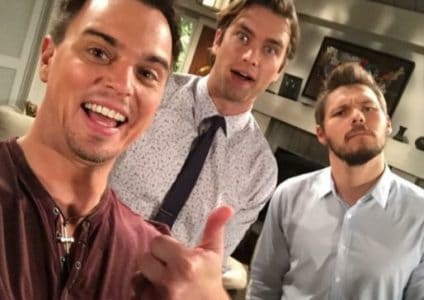 The Bold and the Beautiful fans know that Liam and Wyatt aren't always the best of friends despite being brothers. In fact, they don't get along well in most instances with Wyatt spending so long being envious of his brother for being married to Steffy for having what he wants, and for not having Quinn as a mother. But things are not looking good for these two at the moment in terms of how their father is going to view them here shortly.
So, it only makes sense that Liam and Wyatt might come together and actually befriend one another this week. They are going to become buddies who share their secrets with one another, though we are almost positive that Liam is the only one sharing actual secrets. There is no way that they can deal with the news that he is sleeping with his old stopmom right now.
But there is a chance Liam might open up to his brother about how he has been feeling and all that is going on with her life. And that's good news that doesn't really change anything about anything else. What we want to do is talk to everyone about how this is going to blow up in their faces when all the rest of these stories come out. There's very little chance these two will not both turn against their father when they realize just how things are going with him and with Liam's wife. And that's not good news.
Tell us what's wrong with this post? How could we improve it? :)
Let us improve this post!