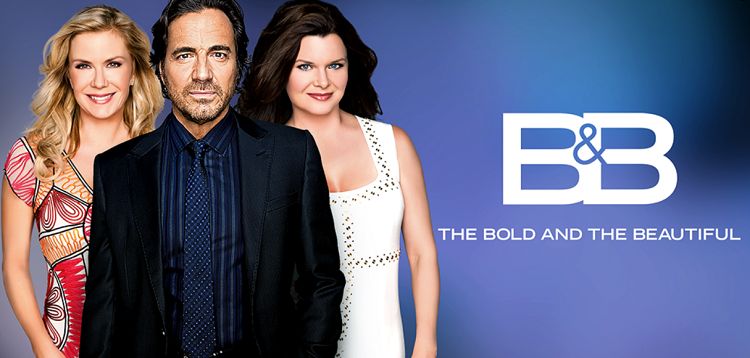 The Bold and the Beautiful fans missed their favorite soap during the COVID-19 pandemic hiatus of 2020. They were so happy when they heard the cast and crew could go back to work on the production to bring new episodes, but many are curious as to how the production is handling COVID on set. The entire premise of the show is stealing spouses and loved ones from others, and that requires a certain level of intimacy and closeness between actors. How do you do that when you're not allowed with six feet of anyone who doesn't live in your house? You get creative, and we'll tell you how the show is addressing the pandemic situation.
Enhanced Cleaning
In addition to making sure the set is cleaned thoroughly and regularly, there are a lot of additional precautions being taken. For one, the set now has plexiglass in place between each person who is a director and a producer. The stage has been reorganized to maximize social distancing and to make sure that everyone is able to stay as far apart as possible. The number of people permitted on stage is low.
Everyone is required to have their temperature checked on a regular basis. Health care workers are on the set at all times to ensure that everyone is following the rules and that there are no health problems to discuss. They're using creative editing to make it look like actors are together in a close situation when they are not actually with one another at all. They are eliminating the filming of large group scenes, and they're using things like blow-up dolls for intimate scenes.
Bringing in Spouses
Another creative way the set is being used to minimize the interaction of the cast is by using the cast's real-life spouses to film scenes. When a kiss or another intimate moment has to occur, the crew is bringing in a real-life spouse to come shoot a scene. They're then making it look like it's a scene between the actors when in reality it's a scene between one actor and his or her spouse. They're also using blow-up dolls and mannequins to stand in during intimate scenes.
It seems that Thomas' blow-up doll love affair with the doll that looks just like Hope is actually something useful and good. It might have been a little crazy for us to see, but it worked with the current climate on the set. It's definitely interesting, and it might even be entertaining for the people who watch the show to see if they can spot a small mistake in filming a love scene. Make it a game and try to enjoy it.
What's really entertaining is the fact that now spouses are called intimacy doubles, and that just makes us laugh a little. It might be funnier than using blow-up dolls for a romantic scene. When your spouse is called in to make out with you for work – and that's not a bad deal, if you ask us – and you have to call them your intimacy double, we imagine that it's hilarious and we kind of cannot get enough of it.
Physical Distancing
Actress Jacqueline MacInnes Wood doesn't like to call it social distancing. She likes to be social, and she doesn't want to ever stop that. She's worked with the cast and crew since 2008, and they're her family. She's struggling with the concept of not being able to reach out and touch someone or give them a hug when things are sad or exciting or just whatever, but she's unwilling to call it social distancing because she's not going to stop socializing. She's going to stand far away, she's going to chat, she's going to visit, and she's going to do what she has to do to stay in contact with the people she loves. She's calling it physical distancing.
It's safe to say that things are tough on daytime television right now. Actors and crew members are not fans of being poked and prodded all day long to be tested, they don't love being kept away from their friends and work families, and they're not big fans of distancing. However, they're all willing to do what they can to make things work. It's their job to bring joy and happiness to the televisions of fans all over the world, and that's what they're doing right now. They'll do whatever they need to do as long as they need to do it if it means that they are bringing happiness to the show.
Tell us what's wrong with this post? How could we improve it? :)
Let us improve this post!