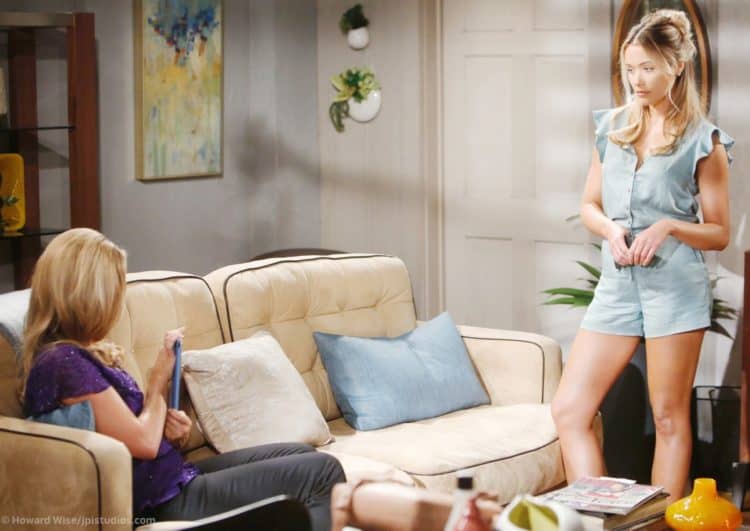 Bold and the Beautiful fans are not sure that Ridge is confident in his decision to let Thomas go free from punishment so that he can get him the help he needs. He does recognize that his son is suffering from some mental issues. He's dangerous, he's dark, and he's not someone anyone can trust right now, but he did promise he would do the best he could to ensure that he is able to get his life together and make things right as best he can. And we are just shocked by all of that, but not nearly as shocked as Ridge is now that he has found his son breaking the rules already. He's having an unsupervised visit with his son, which is not permitted to do. One of the stipulations of Thomas' life is that he cannot see his son without someone who is there to ensure the boy is safe.
Additionally, Shauna is the only one who is pretending to care about Ridge and his feelings. He cannot talk to his own wife about this because she hates his son. She has no care in the world what happens to Thomas as long as he is punished forever, and she would use this to her advantage to ensure he got into some kind of trouble. He cannot talk to her about these problems, which means he can only go to Shauna, who is there for him. They are bonding over their secret night together that didn't happen (but Ridge doesn't know that) and it's all a mess right now. But, we can see that some things might change for everyone. There is a lot happening right now, and it's all going to be a problem for them. We can't change it, but we can focus on it.
What's Happening on Bold and the Beautiful
https://twitter.com/BandB_CBS/status/1176951118737244162?ref_src=twsrc%5Etfw
They're so sweet.
What's Next on Bold and the Beautiful
It's the moment no family should ever have to face this week on #BoldandBeautiful. 😢 pic.twitter.com/vQSjda39bE

— Bold & The Beautiful (@BandB_CBS) September 22, 2019
Brooke and Thomas are going to encounter a situation with more than their fair share of people. There are so many things that are happening in their lives, and he is one of the reasons that so many things happened that should have never happened. He did not make the mess that happened. He wasn't even in town when the baby was allegedly born dead and he had no idea that the baby his sister adopted was the baby that Liam and Hope gave birth to and were told died. He didn't have a part in that. But, he did find out and he chose not to tell anyone. At first, he thought he was doing the right thing. He thought he was protecting his sister first and foremost. He didn't want to see her heart broken if she was to learn this baby was not hers to keep.
But, that all escalated very quickly. It turned into an even bigger mess, and things didn't work out for everyone in the moment. There was a time when his choice wasn't so much about anyone but himself in the moment, and he wanted to get what he wanted, and that was all he was interested in. He was selfish, and we knew that. But, now they are going to have a full on fight that will result in lots of yelling and accusations, and things will never be right with them. Additionally, Flo will end up more upset with her mother than before when she continues to imagine that she and Ridge might actually get to have a life together.
Stay tuned for more The Bold and the Beautiful and be sure to check out TVOvermind daily for the latest The Bold and the Beautiful spoilers, news, and updates.
Tell us what's wrong with this post? How could we improve it? :)
Let us improve this post!