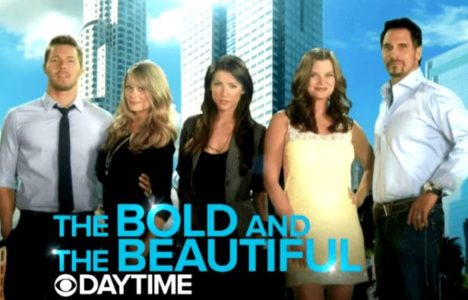 The Bold and the Beautiful fans know that Katie isn't much of a bold and powerful type. She's much more of a meek and sad soul, but she's finally decided to step it up and make some big moves in her life. She's made it her mission to get a big role at the Forrester company, and she's done this by threatening to tell Eric that Quinn is sleeping with this son. He won't be very happy to find out his wife is sleeping with his son, so Quinn had very little choice but to give her the job she wanted. Of course, that certainly doesn't mean Katie is making things easier for Quinn to handle. She's now bragging, gloating, and telling everyone what she's done to get the job.
Katie and Quinn now work together. Katie wants to do the marketing and the PR on the job, and she wants Quinn to design. They are going to spend a lot of time together now, and we wonder if that means they'll end up fighting more or actually becoming friends. We can't decide how this might turn out for them, but we do have a feeling they might end up being friendly at times. Will being so close together in a working capacity cause them to find a friendship, or will it spark even more suspicion from those who are working with them? They're already questioning why Quinn would hire Katie for this job, and they all seem a bit suspicious that Quinn seems so enthusiastic about it and her decision.
No one is buying it, and we have a feeling Katie needs to reign in her blackmailing so she doesn't go too far. She's got a lot to do, and we wonder if there is a chance she will be able to get what she wants out of this woman without making a bigger mess than she has already. Is there a chance they can get this to work for their family, or will Katie's blackmail go too far and make it impossible for them to work together as a team?