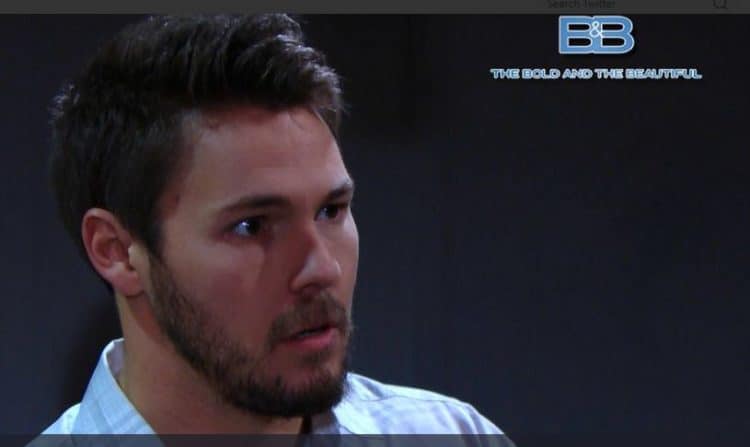 The Bold and the Beautiful fans got to see something really interesting this week. We all know that Hope has basically spent her entire life hoping that things would work out for her in her favor. She's always wanted to have her life work out with Liam. He's her one true love, but we all know she is not his. He is always going to want to be with Steffy. She might have loved him first, but we all know that Steffy will always win when it comes to Liam's heart. But Hope wasn't well, and she went to the doctor, who told her she's pregnant. She's a bit of a prudish type, so we all know this is Liam's baby and there is no option or chance it might just belong to anyone else. She's over the moon with confusion, but we all know she is very excited about all of this. It's all she's ever wanted in her life.
But she also had to tell Liam, who just had a baby with Steffy. This is the kind of shocking news that we all loved to watch. It was a moment we can't get back, but it was one we enjoyed more than any other. They have a lot to handle, and they have a lot to discuss. And now Liam has to find a way to tell his fiancé that not only are they a family, he's going to have one with Hope, too. It was a situation that Liam probably safely assumed he'd never be in, but he's in it. And there is nothing he can do about it at this point. We aren't sure how he will handle this, but we are sure he never wanted this in any way. This is not what he wanted with his life.
What's Happening on the Bold and the Beautiful
💥💥💥 #BoldandBeautiful pic.twitter.com/UNihyUHkuL

— Bold & The Beautiful (@BandB_CBS) July 4, 2018
Liam cannot catch a break, but we like to think that he does it to himself. He now knows he's going to be a father. Again. He just had a baby like a week ago, and now he's going to have another. He managed to get Hope pregnant in the six minutes they were together between Bill lying to him and making sure he didn't stay married to Steffy and him realizing that Bill was lying and deciding to forgo going through with his wedding to Hope. How do you think he will handle this as the week goes on?
What's Next on the Bold and the Beautiful
TODAY: Steffy shares the news with Ridge that she is ready to marry Liam. #BoldandBeautiful pic.twitter.com/Ff235YPlo7

— Bold & The Beautiful (@BandB_CBS) July 4, 2018
Eric and Quinn are happy to report that they are going to visit the baby. It is the grandchild Eric loves, even if Quinn and Steffy and Liam aren't the best of friends. Steffy is going to tell them that she is ready to plan their wedding and make it official for her and Liam, and we cannot wait to see this all go down> They have so much to be thankful for at the moment, and these are two grandparents who will be very happy to hear that things are finally going the right way for this little family. Eric has been very vocal with all the people in his family that he feels this is the right decision and that this is the kind of moment that they all need to have. And this is something that will clearly just make his day when it all comes down to it.
And then we get to see yet another conversation with Brooke and Ridge. You see, now they know that there is another baby to consider, and they are going to fight about it. They don't know what to do or how to do it, and Brooke is still certain that her own daughter should get this man and his daughter should have to raise her baby alone and by herself because she's not as good as Hope. And this is not going to make Ridge happy at all. So they will fight. Again. And we will all wonder how much longer we have to watch this go down.
Stay tuned for more The Bold and the Beautiful and be sure to check out TVOvermind daily for the latest The Bold and the Beautiful spoilers, news, and updates.
Tell us what's wrong with this post? How could we improve it? :)
Let us improve this post!