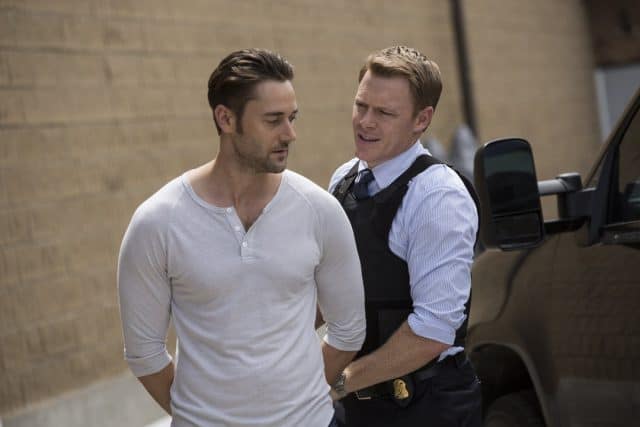 The Blacklist is moving deeper into serialized stories than they've ever been before. Though I've generally favored the serialized plot of the show over the week to week stories they try to tell, I'm not certain that what they're doing now is working. Eventually, I'm sure that Agnes will be returned to her parents and the episodic storytelling will return to some degree, but there is little to no sign of it at this time.
This week on The Blacklist: Reddington attempts to hunt Kirk down all on his own, but tells Liz about the connection he may have found. Liz, in turn, involves the task force. Tom is planted on a job by Reddington to get him closer to the man he's looking for, Miles McGrath. Liz deals with intra-task-force consequences of faking her own death. Kirk steals a disease from the CDC.
There was a lot to like in this episode. Namely, Reddington. James Spader was classic Reddington in this episode. You can tell that he's getting reckless in the search for Agnes. He's been ruthless. He straight up arrested Miles McGrath himself! Spader always brings the intensity but you could really feel it radiating from him in this episode. You know he's at his wits end when he tells a story that's amusing and fun, and then he immediately shoots someone. That's always a good time.
Couple of things that bothered me about this episode. Number one is…what in the world are they going to do when Ryan Eggold leaves the show? In case you've forgotten, Eggold is attached to The Blacklist spin-off series, The Blacklist: Redemption. So when that show premieres, what happens? Are they back to the status quo by then, and therefore without a need for Tom? I want to see this show work, but Eggold has just been a phenomenal presence in their arsenal as of late. His going on the "job" during this episode was by far the most exciting part of it. He brings a quiet intensity to his dramatic scenes, and his action scenes are pulse-pounding. I hope that his departure will serve as a chance to bring some of the other fantastic characters to the forefront, but I will still be sad to see him go.
Then there's the part that upset me. Mr. Kaplan is (OF COURSE) not dead. I'm trying to remember the last time someone of any significance died on this show, and I"m drawing a bit of a blank. Liz wasn't dead. I'm thinking the last major character to die was Meera Malik at the end of Season 1. There is so much that happens in each of these episodes that creates such high stakes, and then the rug is pulled out from under them when stuff like this happens. They crafted a really excellent moment with her "death" scene last week, and had to go and ruin it by letting her survive. Maybe I'll forgive them if Reddington purposely left her alive (I'm sure he did, honestly), but seriously? Can one character please stay dead?
It was a good episode, but I'm growing a little weary of the Agnes is missing story. Hopefully it's resolved soon so we can move forward.
What did you guys think? Did you enjoy the episode? Let us know in the comments!
The Blacklist airs Thursdays at 10/9c on NBC
The Blacklist Season 4 Episode 3 Review: "Miles McGrath (No. 65)"
Summary
Reddington targets another blacklister in his search for Agnes, on this week's intense episode of The Blacklist.